Primary Colors a Vibrant Super Bowl LVI
Primary knows that the true action of the Super Bowl lies not in the game itself, but in the advertising showdown of the game's commercial breaks.
02 - 21 2022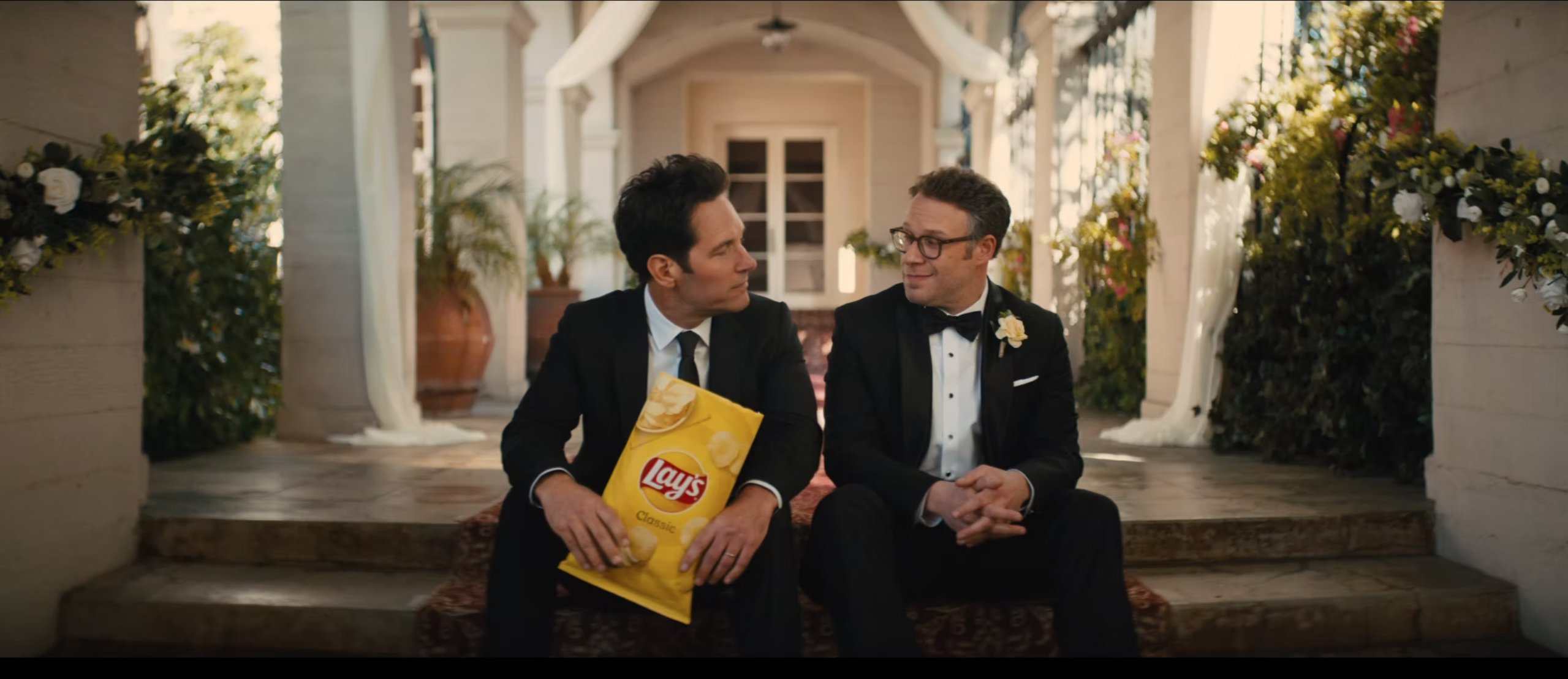 Super Bowl LVI carried on the tradition of blowout television ratings, gathering a massive crowd of 112.3 million viewers to watch not only the close game, but the advertisements that have become their own kind of show. The creatives at Primary colored several of this year's favorite spots, check them out below.
Lays "Golden Memories" with Seth Rogan and Paul Rudd
Bringing two of the most beloved faces in comedy together in an advertisement for America's favorite snack, Lays' "Golden Memories" spot starring Seth Rogan and Paul Rudd took us through a story of cherished friendship, accented by the crisp snap of biting into a Lays potato chip. Colored by Primary's Gregory Reese, who worked in close collaboration with Director Evan Goldberg - a long time friend of Seth Rogan, the spot captures a lighthearted nostalgic trip with a twist of paranormal activity.
https://vimeo.com/677904432
Colorist: Gregory Reese
Director: Evan Goldberg
DOP: Matthew Libatique
Production Company: Caviar
Hellmann's "Mayo Tackles Food Waste"
Former Patriots' linebacker Jerod Mayo was the perfect fit for Hellman's take on (literally) tackling food waste. The iconic condiments brand worked with Primary for the second year in a row to show how mayonnaise can help rescue food that is close to expiring with help from colorist Kya Lou, and a special appearance from SNL star Pete Davidson.
https://vimeo.com/678395415
Colorist: Kya Lou
Director: Kris Belman
DOP: Andrew Wheeler
Production Co: division7
Intuit Quickbooks and Mailchimp's "Duality Duets ft. DJ Khaled"
Intuit Quickbooks and Mailchimp used the anthem of success, "All I Do Is Win" by DJ Kahled to promote confidence in business owners in the same way their products do. Colored by Gregory Reese, who has graded several previous spots for Quickbooks, the spot takes you behind the scenes of several small businesses to show how Intuit Quickbooks and Mailchimp's systems make the complicated headaches of running a business simple.
https://vimeo.com/677909663
Colorist: Gregory Reese
Director: Matt Aselton
DOP: Benn Martenson
Production Company: Arts & Sciences
VRBO's "A Place for Together"
VRBO showed that any place can be home so long as you are surrounded by those who you call family, whoever they may be. Colored by Kya Lou, the spot takes us through beautiful homes and spaces inhabited by collectives of people enjoying each other's company in a new place. After working together on a P&G spot for the Olympics, Kya and Director Sara Dunlop continued to build a strong relationship through this project.
https://vimeo.com/678437229
Colorist: Kya Lou
Director: Sara Dunlop
DoP: Larkin Seiple
Production Company: The Corner Shop