Rock Paper Scissors Cuts the "NBA Lane" Spot Celebrating the League's 75 Years
35 Players — from Bill Russell to Kevin Durant — are featured in the Michael B. Jordan-led journey through a neighborhood filled with legends.
10 - 20 2021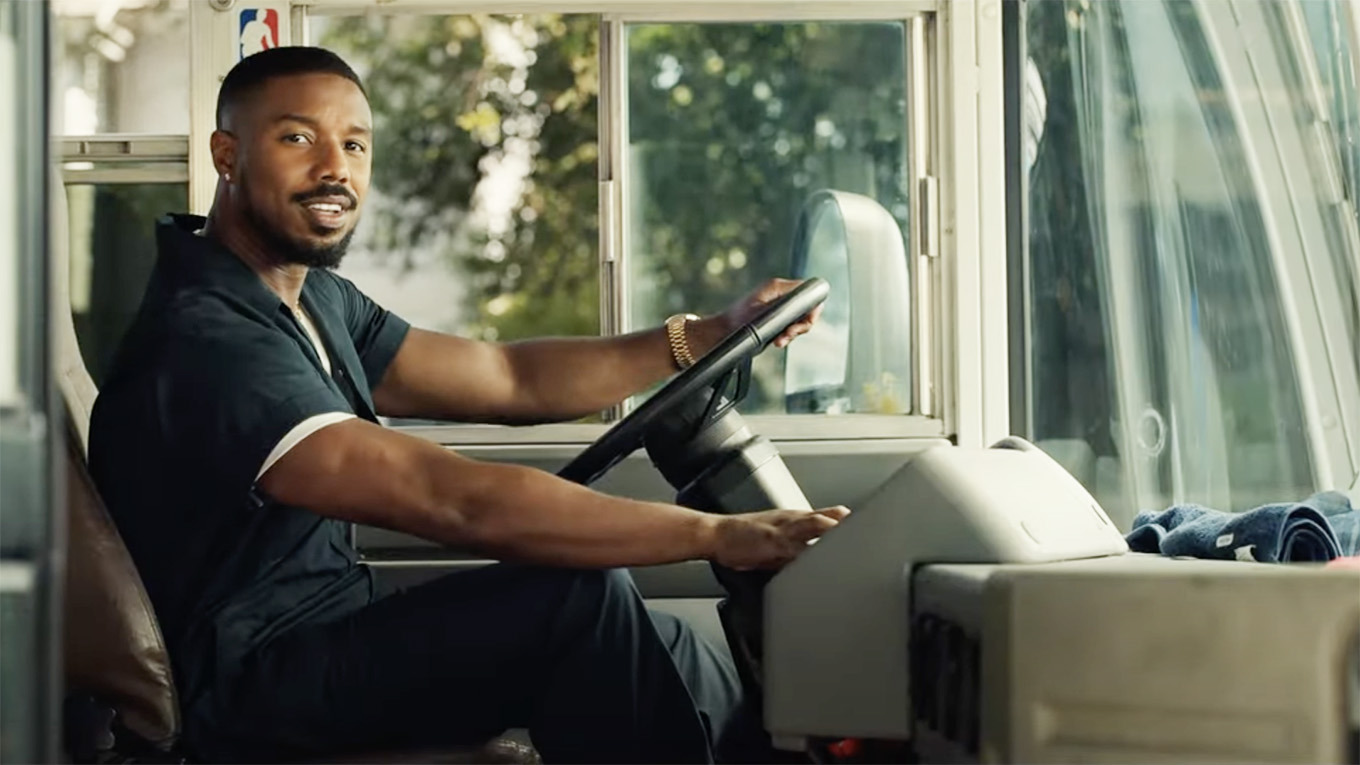 How do you celebrate the 75th anniversary of an institution as major as the NBA? Get the legends who created it back together for a memory-filled trip down NBA lane — literally. NBA Lane, a magical neighborhood where Magic Johnson might be mowing his lawn across the street from Zion Williamson dunking in a park, is the setting for a series of spots celebrating the league's anniversary. Edited by Rock Paper Scissors' Jamie Foord and Chris Mitchell, the commercial, which was conceived by the Translation agency, and directed in two separate shoots by Rick Famuyiwa and Emmet Malloy, features Michael B. Jordan as a bus driver, taking kids for a ride through an NBA neighborhood inhabited by legends, current stars, and up-and-coming players. Filled with Easter eggs and references to legacies, nicknames, and inside jokes, the spot speaks to both the athletic and cultural legacies of the NBA and its stars.
Both NBA fans (Jamie: Lakers; Chris: Bad Boys-era Pistons), the editors were excited to work on the project — an unusual one, in that they received footage intermittently, rather than all at once. Due to players' shifting availabilities, there was a week between Rick's and Emmet's respective shoots, during which time Jamie and Chris had an opportunity to see what they had to work with, and what they needed to drive the narrative home. "Jamie and I dove in and started cutting scenes and going back and forth on what we had at the beginning," Chris explains of the first batch of footage. "Then we went through the script and thought of other things that would be nice to shoot and would help with transitions." Jamie and Chris took their shot list to Malloy, who incorporated many of their suggestions into his shoot.
Once both shoots concluded, Jamie and Chris describe the task as a jigsaw puzzle: each cutting little moments, pulling out gems; conferring, and piecing together elements that they had worked on separately to tell the story. Jamie worked on a long-form 3-minute spot, while Chris developed 30 and 15-second spots. For each length, the challenge became balancing the airtime for players and franchises. "The biggest aspect of this project was flow," explains Chris. "It's easy to put together a montage of things, but to have it say and mean something is really important." One of the most enjoyable parts of the project was watching footage from players that had clearly enjoyed themselves on set. "There were a lot that were super relaxed, and happy to poke fun at themselves," says Jamie, who notes he and Chris are very proud of this project. "I think it does a good job of pushing what the NBA does for its creative work."
https://vimeo.com/625979335/b08c65ffdd