Rock Paper Scissors Editors David Brodie And Shelly Rose Lend Talents To Selena Gomez Documentary "My Mind & Me"
The film offers a raw look at the singer and actress' experience of fame and struggles with mental health.
11 - 12 2022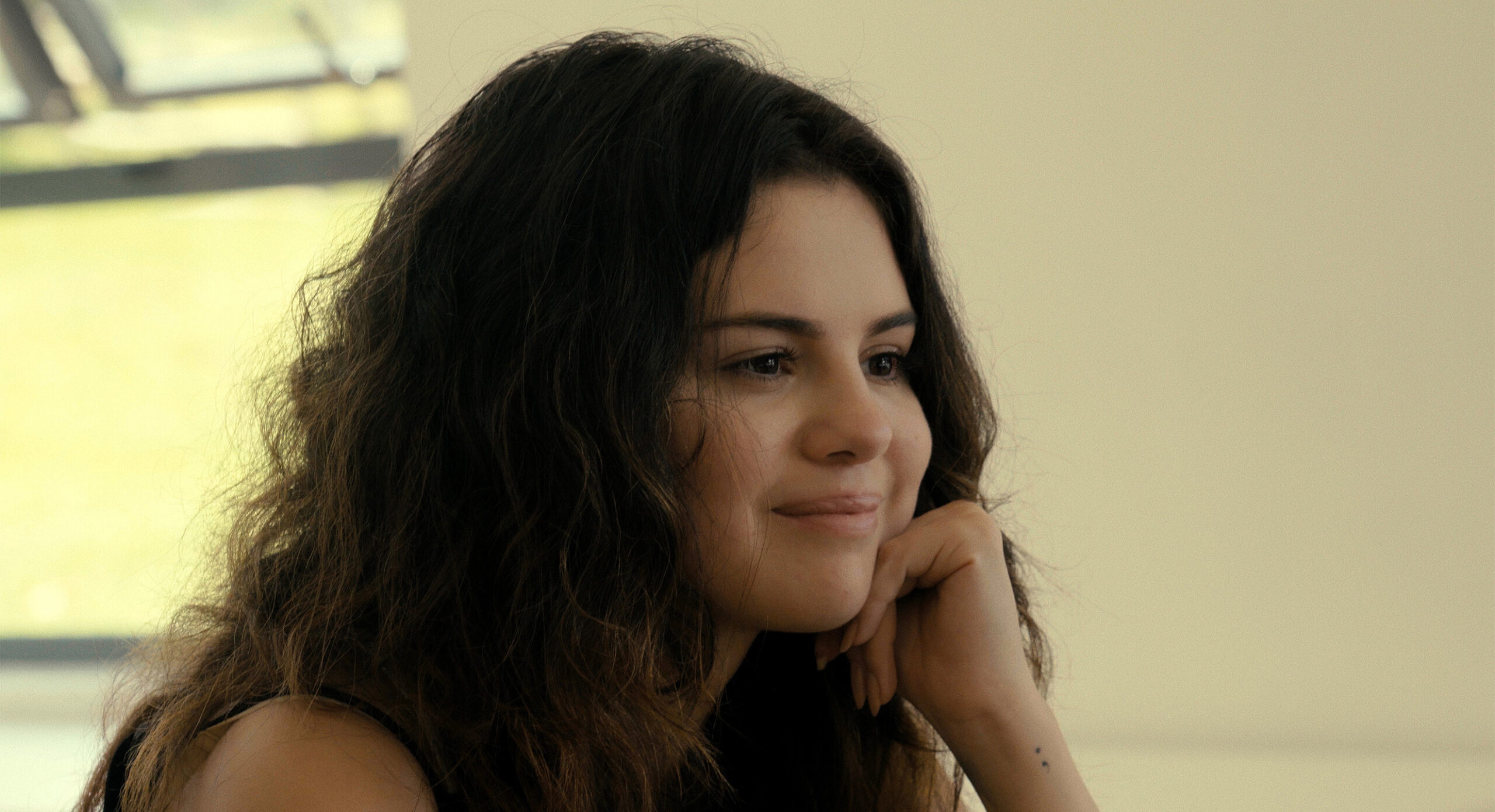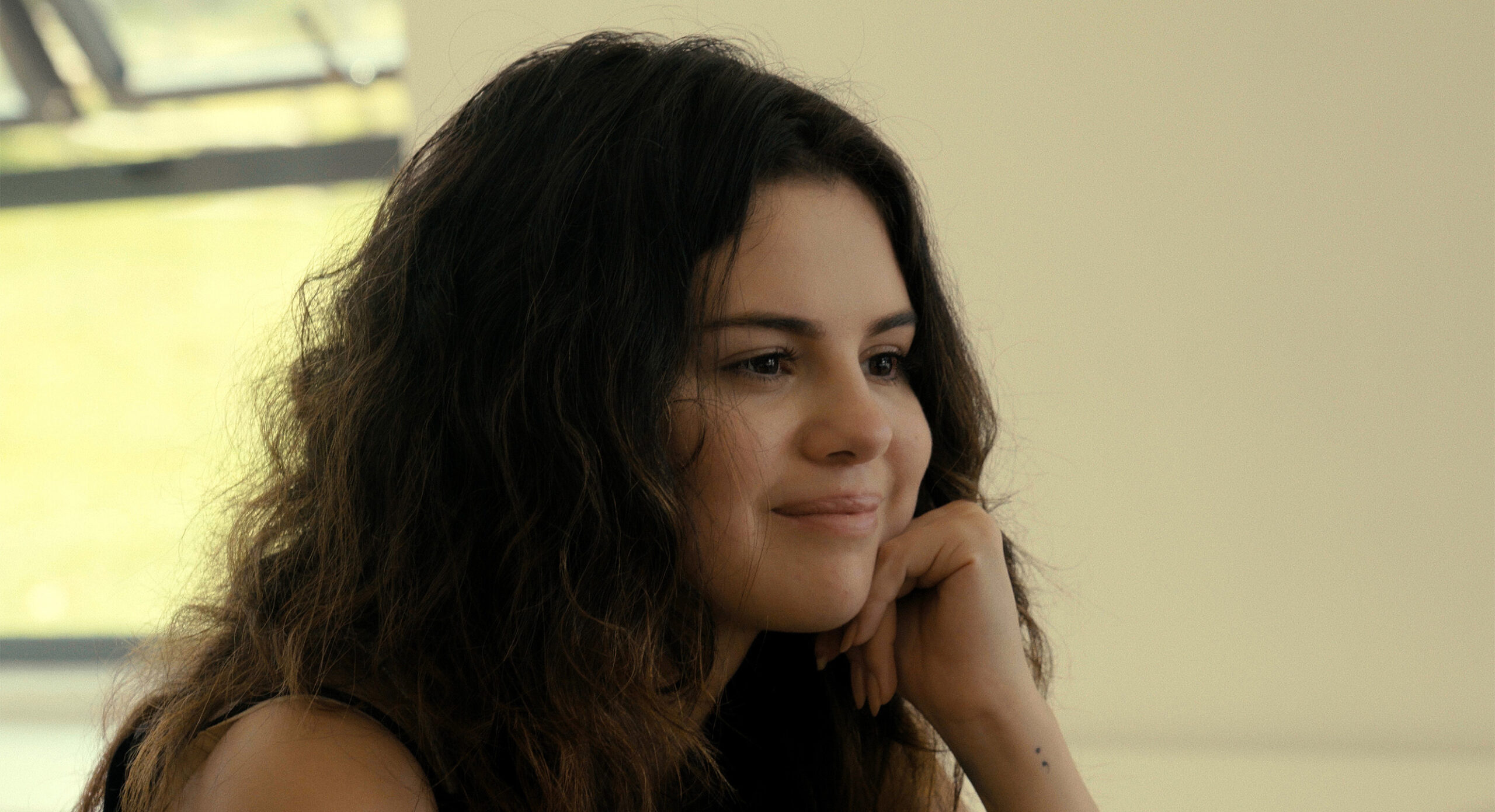 The film offers a raw look at the singer and actress's experience of fame and struggles with mental health.
My Mind & Me, the new Selena Gomez documentary on Apple TV+, does not shy away from the tough truths about fame and its impact on mental health. Director Alek Keshishian, known for the seminal Madonna documentary Truth or Dare, has been shooting Gomez since 2016, detailing the singer and actress's life as she navigates the highs and lows of an entertainment career, as well as her personal battles with lupus and bipolar disorder. We chatted with Film Editor David Brodie and Associate Editor Shelly Rose about their experience working behind the scenes on this raw and impactful documentary.
What was it like working with director Alek Keshishian?
David: Angus (Wall) initially connected me to Alek, whom I had met probably 10 years ago while cutting a commercial. We got along really well. Alek has a background as a writer, which I think is a big part of his creative process. He has a strong sense of which scenes help the viewer connect to a character, and which scenes are unnecessary or superficial. 
It was a learning experience for all of us. As an editor, you're trained in many instances to use a cutaway, to cut to an exterior shot or a reaction shot just to make a scene flow better. Alek didn't want that - his aesthetic is very specific and rigorous about only focusing on the human emotions, and doesn't want to follow those editorial 'rules' or use editorial tricks or shortcuts. He was adamant about making sure that each frame reveals character. This project challenged me to figure out how to do that, and how to make unconventional edits work as seamlessly as traditional ones.
Shelly: It was great working with both him and writer Paul Marchan. They were both committed to making sure that it was an honest and meaningful story and that we weren't taking narrative shortcuts or relying on clichés to wrap up the story in an easy way. I'm grateful that Selena was willing to trust us with her tough moments, and that Alek in kind trusted us to edit it. No one on the project took that level of access and intimacy for granted, and we made sure we were respectful of privacy and emotions while working towards completing the film. I'm really glad that we were able to bring it across the finish line. 
How did you approach the editing process for this documentary?
David: We wanted the audience to be happy when she's getting better and crushed when she's disappointed, and to have that sense of momentum and empathy for her. Figuring out how to get the audience hooked and along for the ride was a big part of that editorial process. A lot of the time, that came down to pinpointing decision points for Selena. Throughout the film, stuff is coming at her fast, and she's just enduring it all. We took that footage and reworked it so that you're experiencing it as she is; watching her being given a couple of options, seeing her make a decision and then seeing what the aftermath of that decision is, for good or bad. Seeing those decisions being made helps the audience understand who she is and what she wants. 
What challenges did you face while editing? 
David: The hardest thing about the film was finding a way to get the audience to relate to someone who is so famous and who lives a life that most of us can't really imagine, but is also really down to earth and humble and unaffected by fame in a lot of ways. It's easy to lose sight of that because of the spectacle of her life. The emotional intensity of everything that she goes through can be really overwhelming for the viewer if it's just one intense scene after another. It was really important that the audience had a sense of her ups and downs, and was able to experience what she's going through along with her, instead of just having to endure it. 
Structurally, one of the challenges about this documentary is that it's upside down in its chronology. Usually a film starts on a small scale — you would start with someone at home by themselves, and end with them on stage with lots of people cheering them on. This movie starts with Selena at the top of her game, on a massive world tour, and ends with her standing on a street, talking with someone she went to high school with. It's the opposite structure of what you normally would see, though the character arc is pretty traditional. Alek, Paul, and I worked to really make it about Selena's internal moments and acceptance, as opposed to external accomplishments and gratification. That was tricky, but I think it made a better movie in the end. 
Are there any particular scenes or sequences that you cut that you're exceptionally proud of? 
Shelly: We spent a lot of time on Selena's tour and the crescendo of it, before it crashes and she steps away. We worked on that for weeks, so when we finally got to a place where it worked, that was a pretty phenomenal feeling. 
David: I'm proud of the way that the London/Paris montage works, because it captures the feeling of being stuck in a loop and being bored and frustrated without making the audience experience boredom or frustration themselves. That was an exploration in pacing, and figuring out how much is just enough to let the viewer feel that it's repetitive without making them check out. I think we found the right balance on that one.
I'm also proud of the way we handled her emotional journey and hospitalization. I think everyone was very thoughtful about the potential for ideation, while also making sure that we don't avoid tough topics. That was a really tough balance to find, while also making it as hard-hitting and emotional as it could be. We tried it in many different ways, and I'm proud that we created something that was respectful, while helping the viewer understand how awful this was for Selena and the people around her. 
Lastly, I thought the transitional moments were really successful. Verité footage makes up the majority of the film, and then there's a handful of stylized abstract moments that get you into a dreamier internalization for Selena. Shelly had a big hand in crafting those transitions, and I'm really happy with how those ended up looking.
The film deals with heavy topics around mental health. What do you hope is the impact of the film? 
David: Between how brave Selena is about being vulnerable and Alek's ability to capture these intimate and sincere moments, this documentary is a very honest portrayal of mental illness. We hope that overall, the story leads to destigmatization of these conditions, but also to a sense of connection for anyone who is struggling. 
Watch the trailer for My Mind & Me below, and stream the documentary on Apple TV+.