Rock Paper Scissors Editor David Brodie On Finding the Honesty In Celebrity Documentaries
We talked to Brodie about what he learned from working on projects like "My Mind & Me" and "Halftime."
01 - 19 2023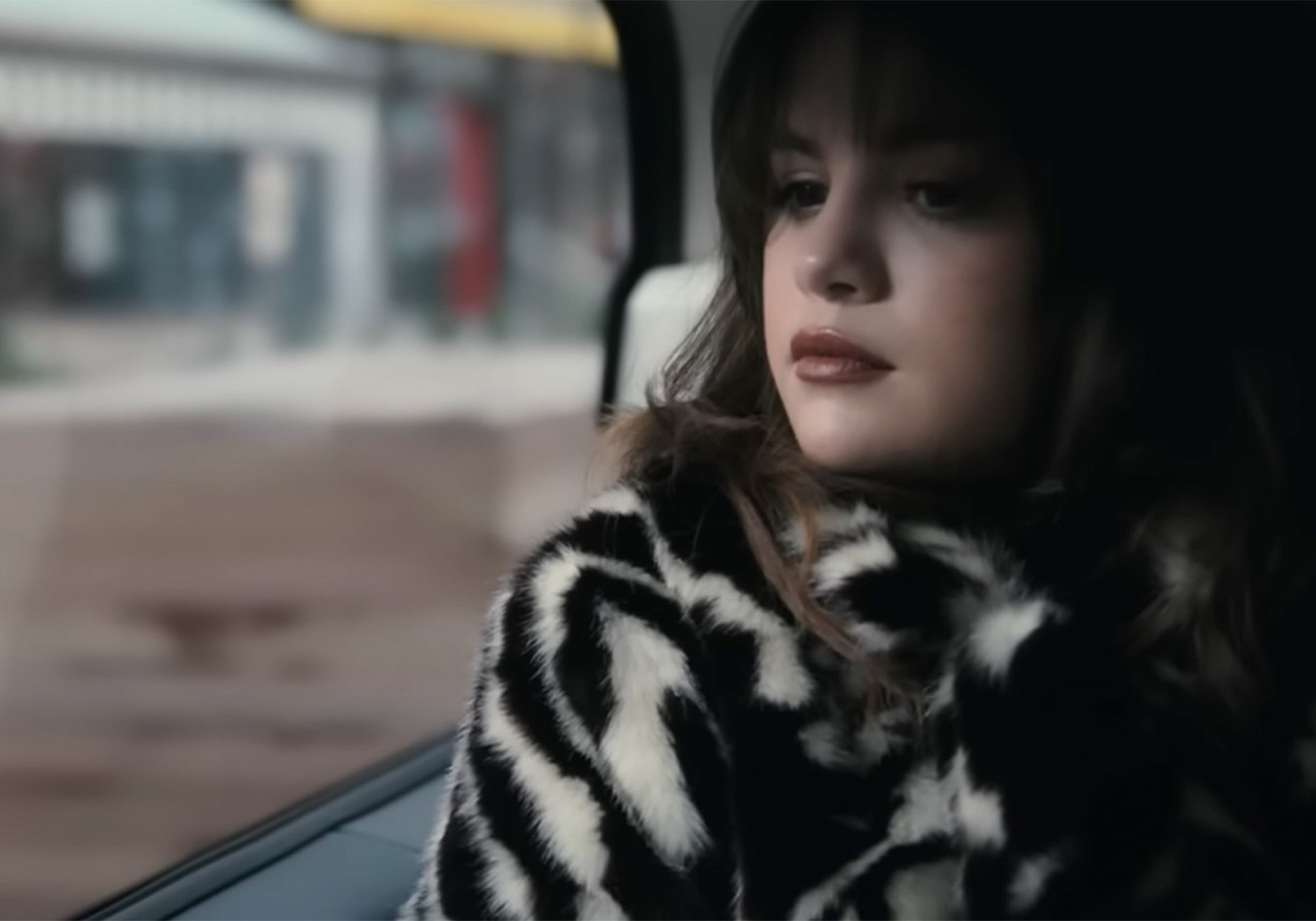 For just over a year, Rock Paper Scissors editor David Brodie found himself immersed in biographical celebrity documentaries, working on Apple TV+'s Selena Gomez: My Mind & Me, Jennifer Lopez' Halftime for Netflix, and an episode of Netflix's docuseries Harry & Meghan. Editing each of these projects left him with plenty of insight into the unique challenges that come with working on celebrity-centered projects. We talked with Brodie about what he's learned, why there's such a demand for celebrity content, and how these stories can be a perfect vehicle for meaningful messages.
Q: Tell us about your role in each of these projects.
A: I spent much of 2022 editing Selena Gomez: My Mind & Me and worked a few months each on Jennifer Lopez's Halftime and the second episode of Harry & Meghan. I've been with Rock Paper Scissors since about 2008, and though I've worked on celebrity docs before, this was my longest stretch of working on projects like this back to back.
Q: What kind of unique challenges arise when working on this type of project? 
A: The core challenge when editing these was to balance the sugar with the medicine, so to speak. Everyone wants the juicy inside scoop on celebrity lives, but we wanted to make sure that while we delivered those honest stories, there was deeper meaning within them. We wanted to take the opportunity to work in as much truth as possible and elevate each project beyond the realm of celebrity gossip. Of course, the cameras always catch some salacious moments - but from an editorial standpoint, it's always better to cut those in favor of real human moments, ones that reflect their actual human experience. In each of these stories, there were genuine conflicts that provided a lot of insight about the person and their experience and are absolutely worth talking about. The truth is, their lives are so different from most people's, and we tend to make assumptions about what living with fame is like. When you're able to uncover a real kernel of understanding of who this person actually is, despite their unconventional life, that's when it gets interesting. That's when you can engage the audience in a way that's empathetic, rather than voyeuristic.
Q: How did you use editing to achieve that goal of connecting emotionally with your audience?
A: With My Mind & Me, we very easily could have made the third act about Selena's external life. The whole film is about her emerging from a very dark period, and we could have wrapped it up with the footage we had of her meeting and connecting with other celebrities and made it an outwardly celebratory act, where she's out in the world and visibly interacting with people. Instead, we made it more about her internal life and focused on her revelations and acceptance of herself in a much more intimate way. That ultimately made it less about her returning to the celebrity fold, which most viewers can't relate to, and more about the really universal human experience of coming out the other side of hardship and making decisions about the person you want to be and the life that you want to lead. If we had focused on her fame and everything that comes along with it, it would have earned a lot of headlines, but it would've been a distraction from her emotional journey. That's the lens that we tried to apply to all of the projects. 
"When you're able to uncover a real kernel of understanding of who this person actually is, despite their unconventional life, that's when it gets interesting. That's when you can engage the audience in a way that's empathetic, rather than voyeuristic."
Q: Can you tell us about some common themes you saw across these projects?
A: A theme across all three projects was the idea of the tabloid media as this sort of like lurking figure, like a shark that's constantly circling the celebrity in the water, waiting to attack. I think it's interesting how each of our subjects reacted very differently. We also tend to be very dismissive as a society of how that pressure affects people. When it comes down to it though, we all know what it was like to have someone in the schoolyard call you a name, to feel targeted and attacked. Many of us can relate to the feelings, if not the circumstances. 
Q: How did these projects differ from each other?
A: They definitely varied as far as aesthetics. For instance, the Selena documentary is 80% verité, or fly-on-the-wall footage. That style can be really engaging in terms of its intimacy, but you can't rely on the usual storytelling and editing tricks to move things along. Each moment really has to count and have its own internal conflict and insight into the character to justify its screen time. With the J.Lo film, we had much more archival footage and media coverage to work with and mix in. With that came the challenge of finding a balance between the two, and not letting the archival footage overtake everything, as it tends to be much more heavily produced. The goal was to use that content to give context without stripping away the intimacy that the interviews and the storytelling established.
Q: Do you think there's a higher demand for celebrity stories right now?
A: Absolutely. There's such a strong hunger for the information that these projects covered; people want a look into these very famous people's lives and careers and relationships. There's a reason why people are so fascinated with the concept of celebrity in general, and also with certain celebrities in particular. I think ultimately, that interest creates a good entry point to talking about more weighty social issues. That's a huge part of my interest in doing projects like this — the opportunity to sneak an insight or an idea that might challenge people into a really appealing package. 
Q: Were you inspired by any films or filmmakers while working on these projects? 
A: In the past, I've also worked with Errol Morris on both commercial projects and a feature, and I learned so much from him. He treats every interview as a performance — it's not just about what's being said, but how people say it: their inflection, tone, and body language. I also love Brett Morgen's work on Montage of Heck — that was a great telling of Kurt Cobain's story. I worked with director Alek Keshishian on My Mind & Me, and his 1991 film about Madonna, Truth or Dare, is one of the true benchmarks for that type of verité filmmaking. He is a real trailblazer of the genre. Directors Liz Garbus and Amanda Micheli were both fantastic to work with as well. They treat their subjects with respect, and that allowed all of us as a team to tell some really meaningful stories.