Elastic Creatives Behind The Last of Us and House of the Dragon Main Titles Featured in Deadline
Here's what Andy Hall, Nadia Tzuo, and Kirk Shintani shared about working on the two now iconic title sequences.
06 - 08 2023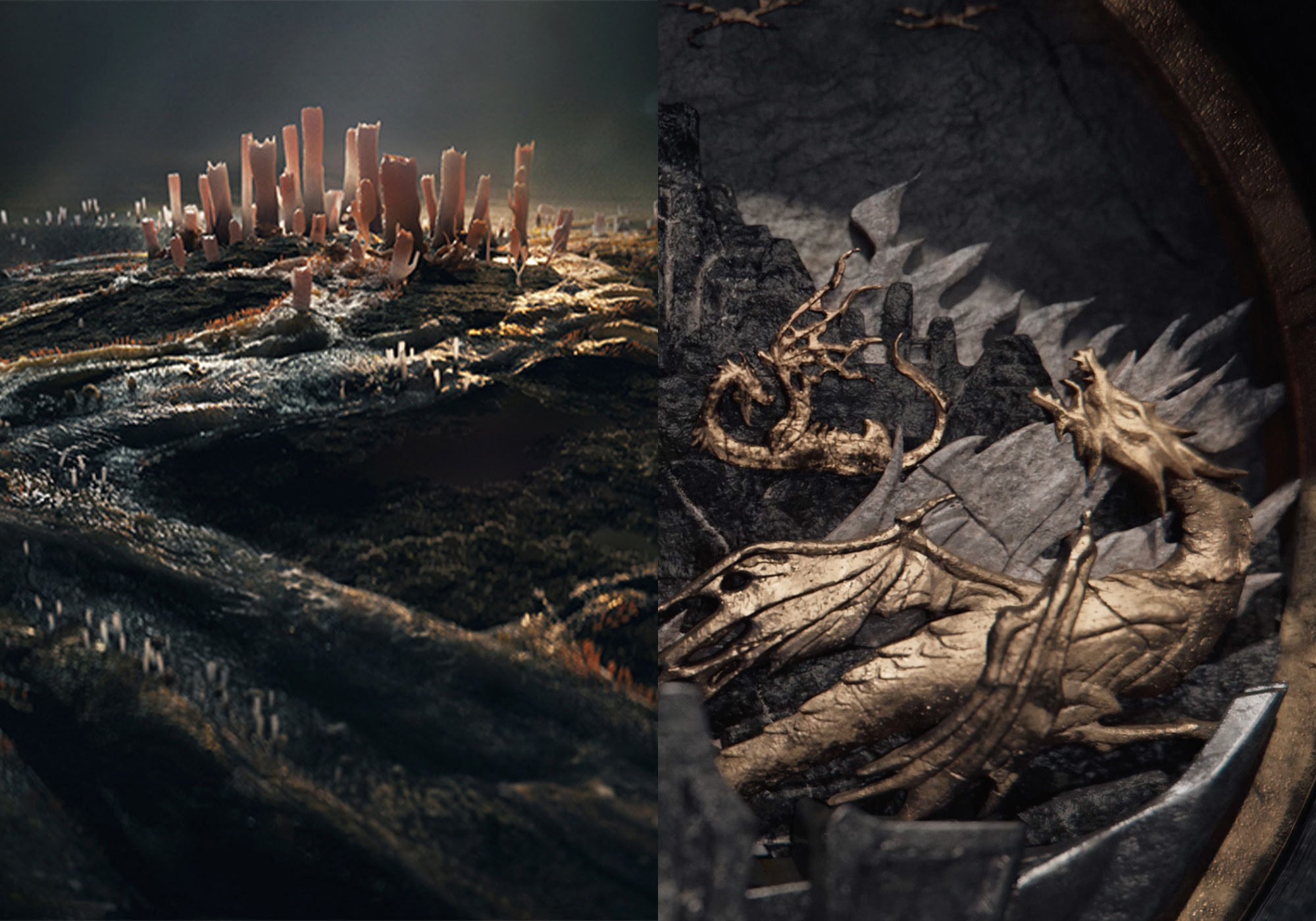 As Deadline's Crafts Editor Ryan Fleming notes, "... a great main title sequence serves as an entry point into another world." By that measure, the title sequences for HBO's The Last of Us and House of the Dragon certainly qualify as great. Not only does each sequence pull the viewer into another realm as soon as they hit play, but both have also garnered buzz among fanbases and recognition from fellow designers alike. 
The Elastic Creative Directors behind both of these titles — Andy Hall, Nadia Tzuo, and Kirk Shintani — were recently interviewed for a Deadline article that delves into the processes behind the two now iconic main titles. Read on for some notable quotes, and watch the sequences below. 
"We got elements from the show in terms of the aesthetic, but Craig [Mazin] always wanted a look at the unique influence of nature. It's what nature does so brilliantly — it makes the complexity look simple in a way that is elegant and beautiful and refined. That's always what we are trying to do." - Andy Hall, Creative Director
"Most of the time, our job is to simplify the concept down to, 'What's the spirit of the show?' "The title sequence is really like a book cover and it gets the audience prepared for the show and sets the tone for the story." - Nadia Tzuo, Creative Director
"One of the things that we really want to emphasize with our main titles, specifically speaking about House of the Dragon, is that we wanted to be able to lean on the idea that the title changes every episode and gives the viewers something else to look forward to. We really wanted to add to the narrative of the show in our own little way." - Kirk Shintani, Creative Director
Read the full Deadline article here.