a52 Crashes the Party with Stella Artois in "Table Drop"
Creative Director and VFX Supervisor Jesse Monsour discusses collaborating with Director Mark Zibert, the process of blending practical with the visual effects, and how the devil is in the details (& the debris).
07 - 21 2023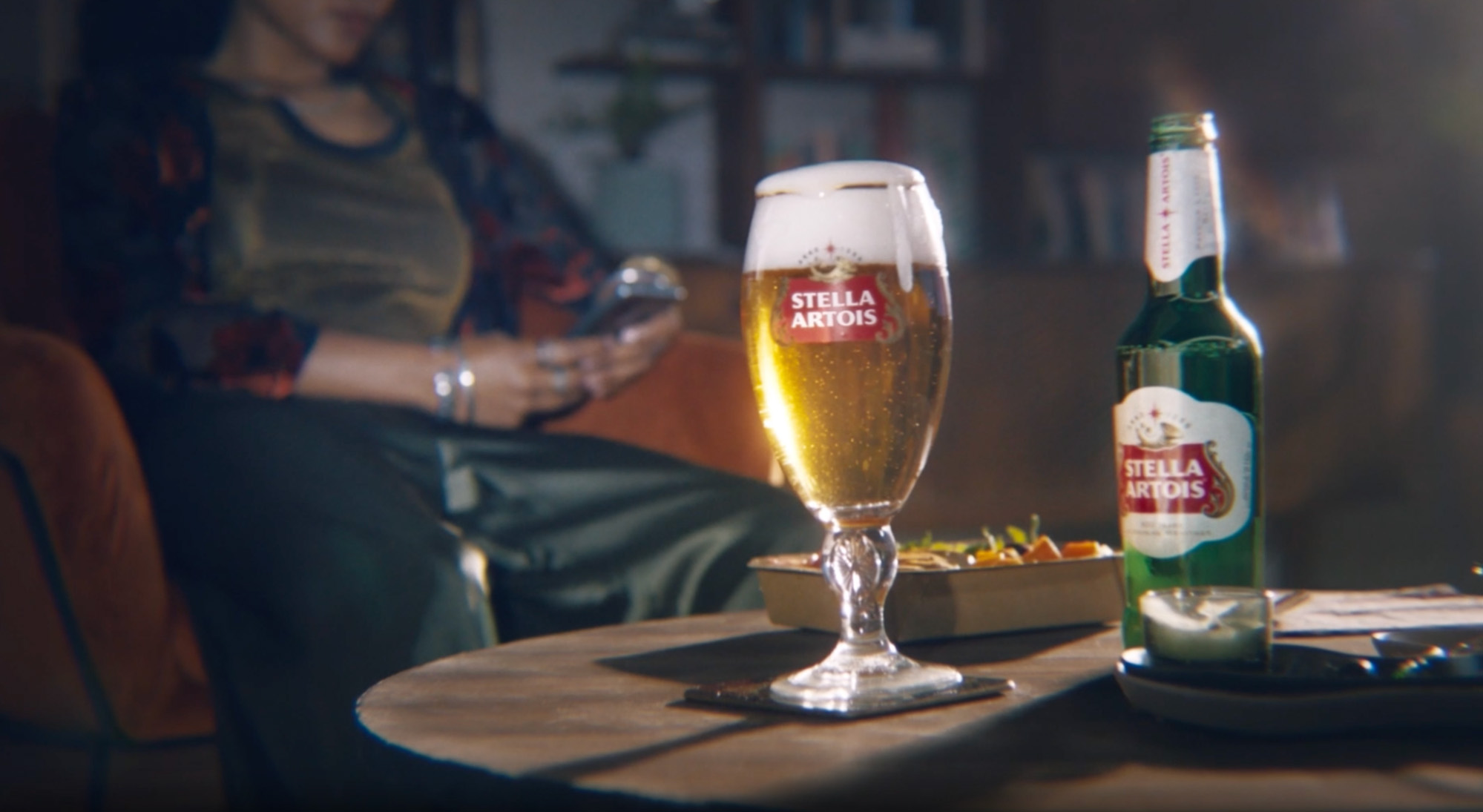 Stella Artois is the life of the party in their latest spot, encouraging viewers to connect with one another around the dinner table. The iconic Belgian lager unites the residents of an apartment complex in a thrilling and fast-paced spot, "Table Drop." Beginning as a singular dining experience, the dinner party continues to grow as neighbors are added one by one with each crumbling wall and collapsing ceiling. a52 lent their creativity and talent to this dynamic commercial, which was created in collaboration with Anomaly and Scouts Honor. We spoke with a52 Creative Director and VFX Supervisor Jesse Monsour about how the team achieved the effects needed for this stylish spot.
You've previously collaborated on projects with director Mark Zibert. What was it like working with him again?
Jesse: It was great. Mark is a longtime collaborator and we have a good understanding of each other and our goals when we're on set. We're always aligned creatively.
How did the team decide on the premise of the spot? Where did that idea come from?
Jesse: The concept of falling through floors and crashing through ceilings was in the script from the start, thanks to our partners at Anomaly and Scouts Honor, and Mark took that idea and amplified it by 100. He made it into his own thing and evolved the story past the initial brief.
How was the falling-through-floors effect achieved?
Jesse: It was a heavy mixture of practical and post. We built two apartments side by side on a soundstage. We'd shoot one apartment while dressing and prepping the second. Once we finished shooting the first, we'd move to the second, redress the first to look different, and so on. Production built breakaway ceilings made out of styrofoam so that the actors could actually be hoisted up and dropped through with rigs. The stunt team devised a way to safely drop the actors at full speed from above the ceiling to within about a foot of the floor.  With a combination of rig removal and added CG dust and debris we created the effect you see in the film.  
In shots where you are watching the actor drop through the floor from above, production built a section of floor in both apartment sets that could actually drop down about 18 inches. So what you see is a person really reacting and all of the physics of the floor dropping out from under them.  We built CG flooring that would break up in a realistic way and dust rising to comp in around them.
The foam ceilings broke up in a convincing enough way but we only had so many ceilings to physically work with and so much time in a day to do resets. What you see in the final film is a combination of practical breaks mixed with CG and full CG breaks. We had to work hard to match our CG and work well with the practical destruction.  
How many days were you on set?
Jesse: It was about five days on set — we were lucky to have that much time, and also lucky that most of what we shot ended up in the spot in one form or another. 
What was the editing process like?
Jesse: There was a lot of R&D that was ongoing throughout production, and it wasn't until about halfway through the post phase that we began to get everything dialed in. We had to get the debris simulations looking right, and there were a lot of 2D elements and compositing that went into it as well. We broke each scene up depth-wise: what was in the back, what was in front, which parts of the debris to include in our sims, which direction they were coming from etc. It was necessary for us to divide these things into layers in order to blend our CG with the practical effects from the shoot. 
The whole editing process was a really good exercise in using that magnifying lens to make sure it looked as real as possible. In some of our early tests, the destruction was too much: too much debris, too much dust, and the falls looked too violent. We had to dial it back and balance it out, so it looked impressive, but fun and natural at the same time. The performances the actors gave helped sell it too — I think that was great casting and direction on Mark's part. He's really good at getting a lot of takes with tons of variety, and that really helps make an amazing spot.
What else stands out to you as unique about this project?
Jesse: Definitely the energy of it all.  The first few seconds are understated and quiet and then it just kicks into an onslaught of destruction and debris, but in a really fun way. I like the crescendo of the spot when they're falling through floor after floor after floor — it's that kind of visual chaos that I think is really cool. In the end, it's super fun to watch, and there are lots of little things in it that you may miss the first time. Like the swordfish hanging on the wall in one of the apartments they break through and follow them as they fly through the hallway. Details like that make it a really unique spot.
The visual style of the spot is really really strong too. There's a front light that's locked to the camera that gives it a high fashion look. That distinctive lighting gave the spot so much style.  Having a non-traditional look like that actually served the VFX in the end. It took the edge off of the CG and helped make it look more cohesive and realistic.  
Watch these effects come to life in this VFX breakdown for "Table Drop" below.