HONDA "Origin of Determination" fuels a future of dreamers and innovators
As many consumer-brand companies were forced to pivot their marketing efforts last year, this year presents a whole new challenge: how and what to sell during a supply shortage across the board.
11 - 16 2021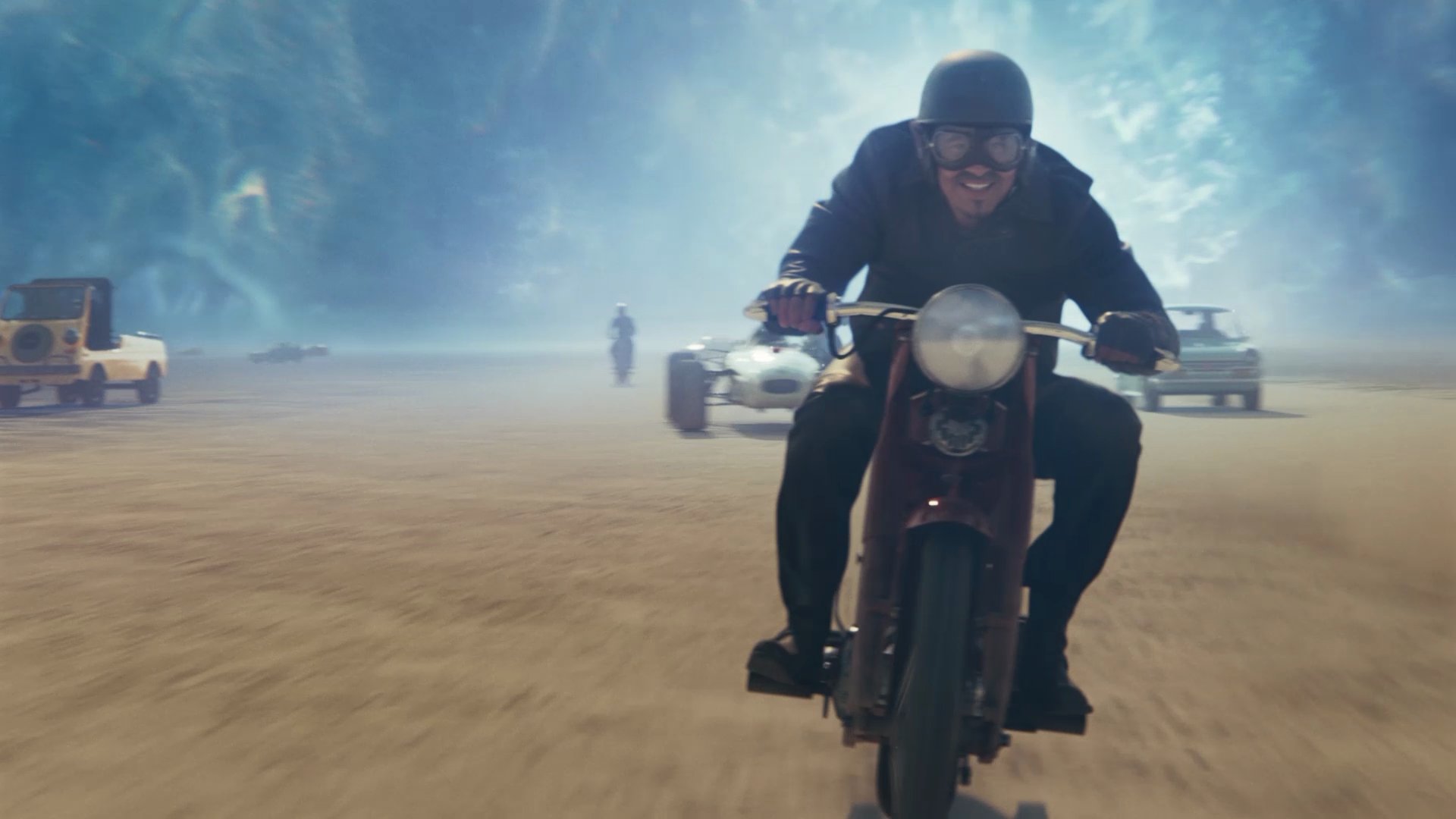 With no specific call-to-action, Honda's "Origin of Determination" spot resourcefully combines live-action and computer graphics of over 100 of their notable models for an action-packed race towards the future.
The 60-second TV commercial which launched in October pans out towards a landscape filled with Honda models from air, land, and sea; models from past and present converge to commemorate how far they have come, by investing in the future.
MakeMake tapped into their arsenal of six dynamic companies, pulling out a stacked team of visual effects artists, post-production colorists, and editors. With creative direction and design from Elastic, a52 on visual effects, and Primary on post-production color.
In order to tell the story of Honda's 73-year odyssey, MakeMake had to embark on the journey themselves. A campaign dreamt up by Creative Director Paul Mitchell, the a52 and Elastic team, "Origin of Determination" was an all-hands-on-deck effort requiring tons of research, creativity, and VFX expertise, to create this beautiful spot.
Honda reinforces the American dream of determination by tapping into the values of the American consumer, who has not only been instrumental in the brand's growth but to the country's innovation as a whole, as covered by Forbes. The pioneering spirit and dedication to innovation present in the spot were familiar to the MakeMake team who love to collaborate on creative. Watch the spot below.
https://vimeo.com/637149236