Super Bowl LV Commercials Were a MakeMake Family Affair
For us, the football game was not the Tom Brady versus Patrick Mahomes event, it was the ultimate Sunday for creative advertising.
02 - 15 2021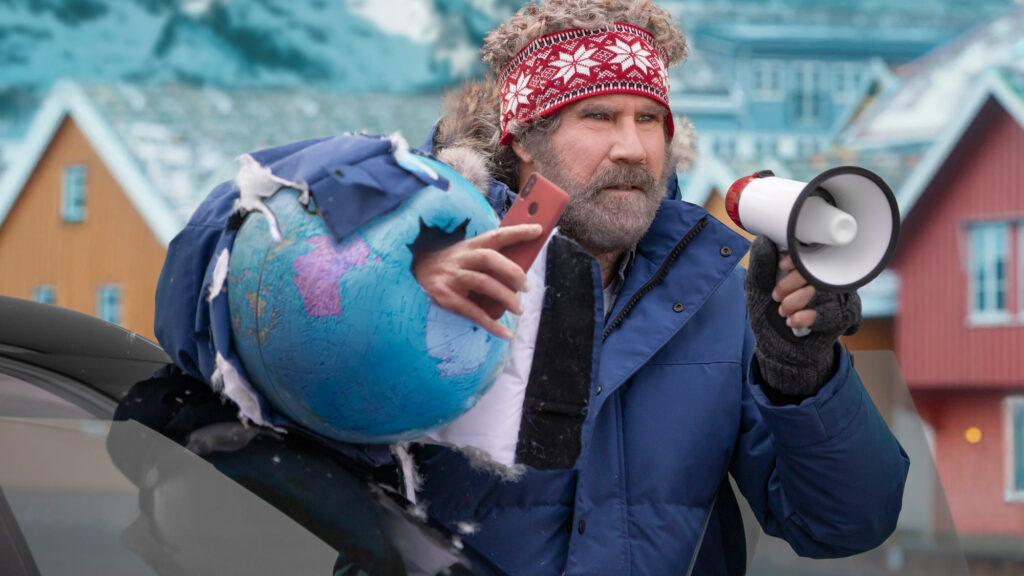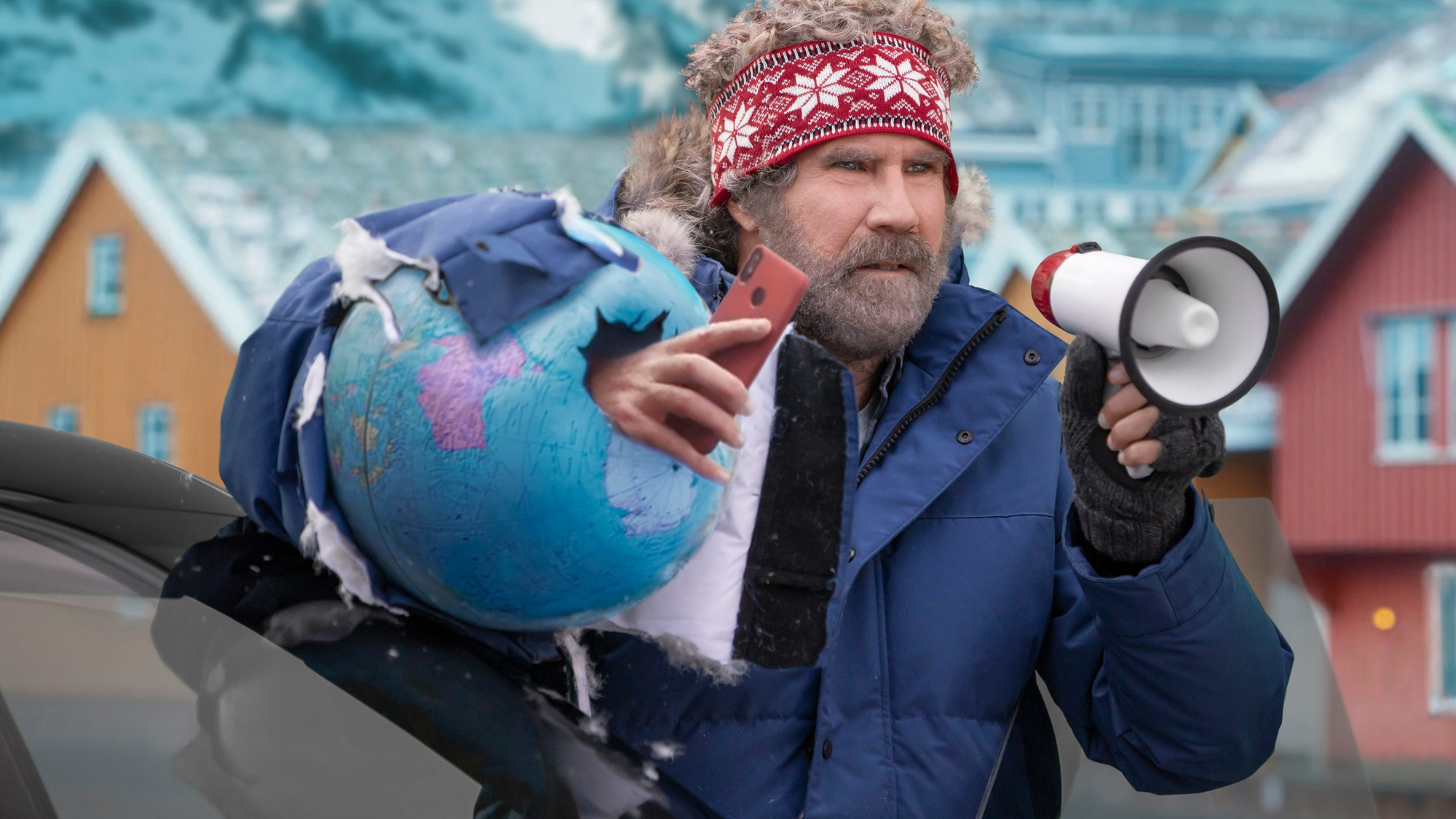 Year after year, the Super Bowl dominates television ratings, gaining more views than any other broadcasted program. With increased viewership comes increased attention on the commercials, but the anticipation ahead of this year's spots was a little different. Questions and debates about appropriate tone abounded. Some people craved 30 seconds to escape the year we've had, while others felt 15 seconds to address the social climate was necessary.
Ultimately, the spots that aired during the game reflected a mixed bag of tones, from silly to serious and every feeling in between. The one element that never wavered was creative excellence; plenty of which was empowered by the world-class talent at MakeMake. Elastic, a52, Rock Paper Scissors and Primary spent months flexing their skills to help some of the world's biggest brands create spots that will go down in history as iconic, touching, imaginative and funny. We are always proud to work alongside incredible talent, but when the creative forces at MakeMake unite, that's when it really feels like a win.
Check out all the Super LV spots our teams worked on!
Religion of Sports "Man in the Arena" – Elastic
Directed by Gotham Chopra and produced by Religion of Sports for ESPN, Elastic contributed graphics and animations to a spot that highlights the super athleticism of Tom Brady.
"This spot showcases some of the work that will go into the documentary series detailing Tom's experiences playing in ten Super Bowls," said Creative Director Duncan Elms. "We wanted to create a stylized and energetic spot, combining bespoke graphics and select footage to create a cinematic portrait that stands apart from traditional sports documentaries."
Huggies "Welcome to the World, Baby" – a52
a52 collaborated with Droga5 NY, Smuggler, and director Mark Malloy to execute a production that called for unique and last minute efforts.
"The magic (and one of the big production challenges) of this spot was that it featured photographs and video clips of real babies who were actually born the day of the Superbowl – in the early hours of Super Bowl Sunday morning. Photos and videos of those babies were then "delivered" to the a52 team that was standing by in the wee hours of the morning to composite them into the spot that would then air later that same morning," Patrick Nugent, Executive Producer at a52 explained. "The spot shipped at 7am Super Bowl Sunday morning. We had already shared with CBS the spot for approval so it was just a matter of updating the spot with the new photos and videos of the newborn babies, and CBS approved it for air.
It was especially wonderful to partner with such outstanding creatives and producers with Director Mark Molloy of Smuggler and the entire team from Droga5. That pairing brought such a strong formula and track record of success that we knew this spot
would be an elevated and interesting project. And that is exactly how it turned out."
Hellman's "Fairy Godmayo" – Rock Paper Scissors, Primary, a52
The mayonnaise brand made their Super Bowl debut with this humorous spot starring comedian Amy Schumer as a "Fairy Godmayo" attempting to prevent food waste. The commercial was directed by Peter Farrelly, with agency Wonderman Thompson, edited by Rock Paper Scissors' Haines Hall, and colored by Primary's Gregory Reese and VFX by a52.
Cheetos "It Wasn't Me" – Primary, a52
Goodby Silverstein & Partners teamed with Hungry Man to produce a spot starring married couple Mila Kunis and Ashton Kutcher. Directed by Bryan Buckley, with coloring by Primary and VFX from a52, the spot also features Shaggy, with a playful take on the 20-year anniversary of his hit song "It Wasn't Me."
Primary Executive Producer Thatcher Peterson identified this spot in his top ten from the event. "We love working with Goodby, we have a great relationship with them. They have a knack for really entertaining creative, and that came through with this spot. It's always a pleasure having those guys in." Colorist Gregory Reese added, "Buckley has a great way of getting natural performances out of celebrities. This one hits great notes of being funny and effortless with celebrity talent involved, which is a hard note to hit."
Pepsi "The Walk" – Primary, a52
The magnitude and hype of performing at the Super Bowl's halftime show is captured in this commercial, made by Goodby Silverstein & Partners, produced by Park Pictures, and directed by Lance Acord. With drama and intensity turned all the way up, "The Walk" features Super Bowl LV's halftime performer, The Weeknd, as he makes his grand walk to the big stage.  Shot entirely against green screen, a52 built out the environment fully in post.  Primary's Daniel de Vue colored the spot.
GM "No Way Norway" – Rock Paper Scissors
General Electric followed up from their January announcement proclaiming their commitment to produce 30 new electric vehicles by 2025 with a cheeky campaign made by Commonwealth // McCann, Gifted Youth, and directed by Jake Symanski. Featuring Will Ferrell, Kenan Thompson, and Awkwafina, the spot highlights EV awareness while playing off of the comedians' signature humors to stir up a healthy competition between the U.S. and Norway. The Scandinavian country currently outpaces the U.S. in EV adoption, a ranking GM aspires to surpass as they increase production of EV solutions for buyers at all price points.
The campaign was cut by Rock Paper Scissor' Adam Pertofsky, who said, "it was a gift to edit Will, Keenan and Awkwafina. The first time I went through the footage I was laughing hysterically at all the different versions they explored. Sculpting this work with Jake and the agency was really fun. It's always great when you are smiling while you work."
RPS' Zoe Mougin, who cut the social teasers, added, "When it's well written and Will Farrell, the edit is leave it alone. No music either, unless it's Will Ferrell and he's singing."
Ernst & Young "Question Everything" – Primary, Rock Paper Scissors
Primary and Rock Paper Scissors collaborated on the regional spot for Ernst and Young, made by Ogilvy. The campaign encourages asking questions as a means to a better future. "The better the questions. The better the future. The better the world works."
"Most Super Bowl spots are a race to the finish and this one was no different but it was a joy to work again with Danilo Boer and the Ogilvy team. We have a great respect for the creative and our shorthand with them makes the most hectic jobs flow more easily. We were grateful to team up on this one." said RPS' Managing Director and Executive Producer Eve Kornblum.