RPS Editor Austyn Daines Cuts Heart-Pumping Race Scenes and More for Gran Turismo
Here's how Editor Austyn Daines used his skills to put the audience right in the driver's seat — and tug on their heartstrings too.
08 - 28 2023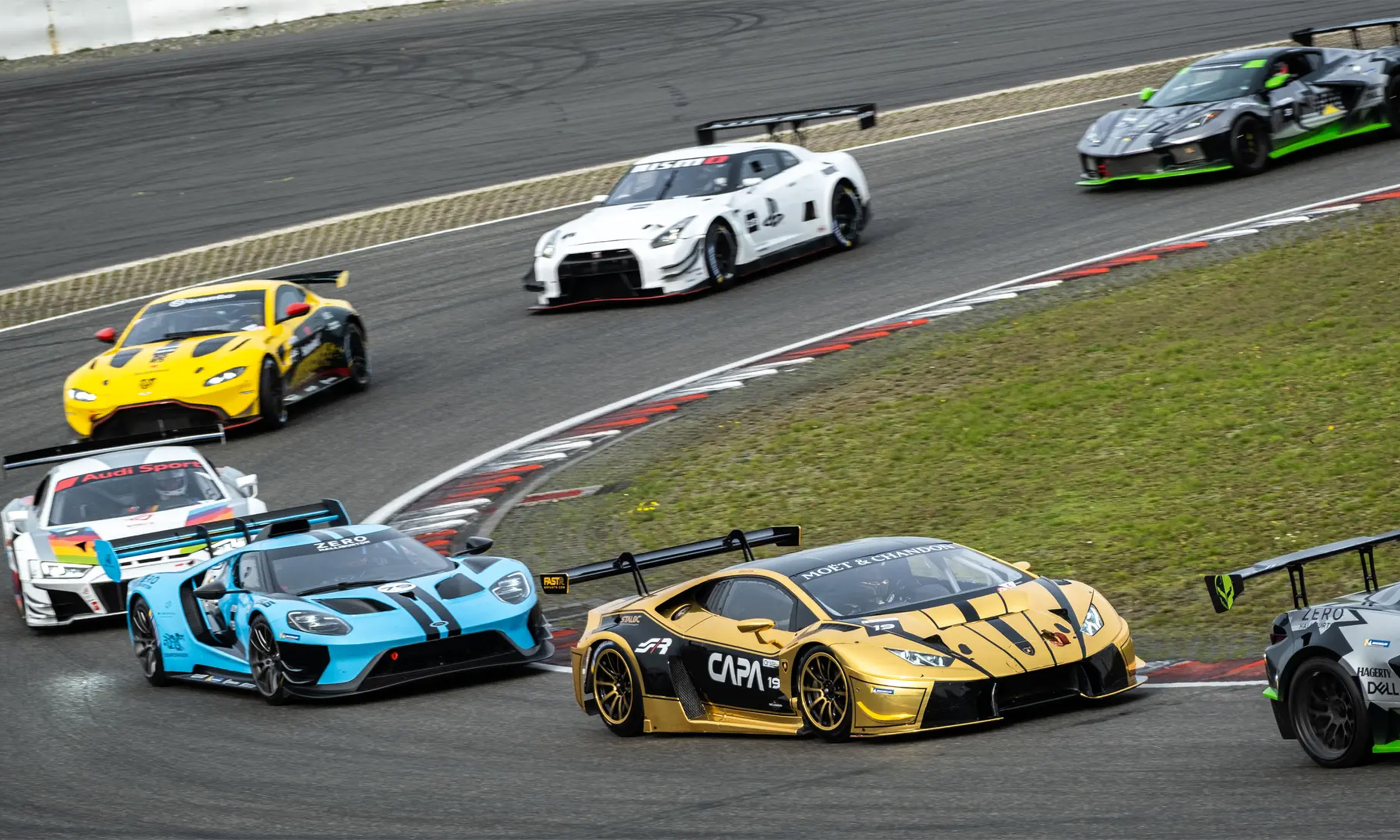 One viewing of the new biographical sports drama Gran Turismo and you'll be struck not only by the dynamic and exciting race scenes that make up the heart of the movie, but by the emotion that lies beneath. The editor behind all of it is Rock Paper Scissors' own Austyn Daines, who's been working with RPS since 2009. After building a solid background in the commercial space, he's now cutting features that are inspirational, emotional, visceral, and exciting to watch. We chatted with Austyn about what it was like to edit Gran Turismo, and found out exactly what goes into cutting those lightning-fast race scenes.
How did you get connected to the project?
Austyn: I've worked with director Neill Blomkamp for a number of years, starting in 2016 when we created a BMW short film together. Since then, I've cut a number of short films for him. I always expressed to him that I was interested in moving into features. Fast forward to now, and Gran Turismo is the second feature we've done together. 
Was it different working with Neill on a feature vs. a short film?
Austyn: The main differences are the sheer amount of material and the length of the process. In my experience with short films, it's best to keep things simple and focused, and in long-form, it makes you think in the big picture (pun unintended). There's an art to both, but I love working in the feature space. Another personal difference with this project was that it was the first time I've met Neill in person. Since he's based in Vancouver, we were always remote, but this time we had the opportunity to work together in-person. It was awesome working in the same room — with our history together, we really understand each other creatively, and are able to collaborate pretty easily. 
What did you find most compelling about the project?
Austyn: I'm a sucker for sports films, like the Rocky movies or Hoosiers. I'm not an outwardly emotional person, but for some reason sports movies always make me tear up. Something about watching people persevere and achieve their goals and dreams gets me every time. That's something that we tried to evoke with Gran Turismo, which is an underdog story at its core.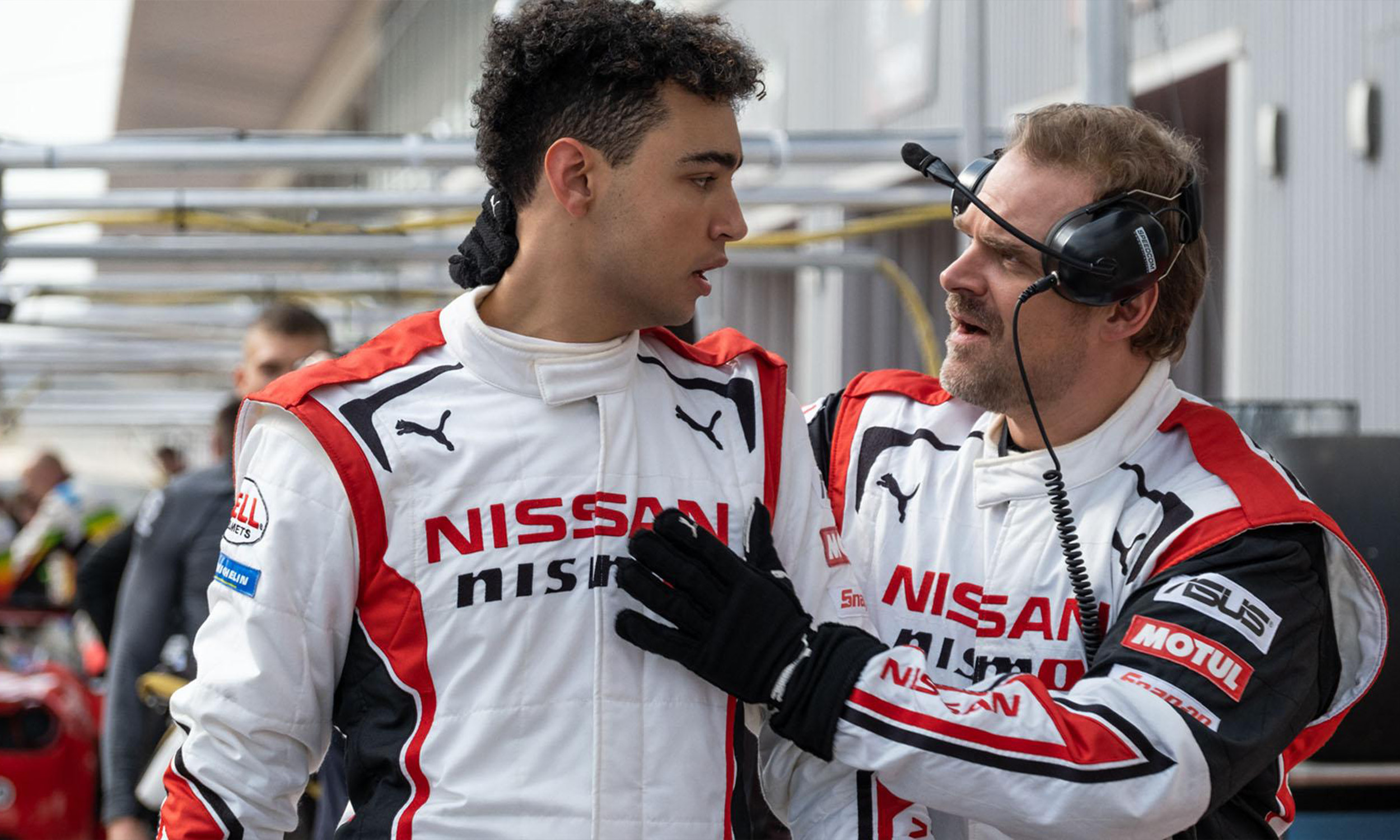 Were there any unique challenges that you faced while editing the film?
Austyn: We deal with some serious things that happened to and around our main character Jann in real life — like car accidents and loss of life. When you're approaching material like that, you need to be very conscious of what actually happened and to stay truthful to that, and you need to avoid glamorization or fabrication. That was definitely a unique challenge for me. Another challenge was the race scenes, which were a lot of fun, but also a big undertaking. They shot those scenes with 15 cameras at once, including first-person-view drones and cameras inside cars. There was a lot of footage to work with, which is great, but takes time to look through and piece together. 
What kind of things do you have to consider when you're editing fast-paced race scenes?
Austyn: The number one thing is clarity. We want to keep the audience engaged and interested in what they're watching, because as soon as you lose them, it's game over. We came up with some pretty cool techniques in the film to maintain clarity and avoid confusing the audience, like using icons tracking over the car that shows what position Jann was in. We also had fun coming up with ideas on how to bring elements from the Gran Turismo video game into the races, merging the two worlds. Another big thing we set out to achieve with the race scenes was putting the audience in the driver's seat with Jann. We tried to play the races through his point of view, and make the audience feel what he's feeling. We did that by using specific camera angles, like capturing POV through the car windshield and mixing tight shots of Jann driving with FPV drone shots. We also spent a lot of time crafting the sound design. Hopefully the end result is an immersive, visceral experience for the audience. 
Are there any particular sequences or scenes that you cut that you're exceptionally proud of?
Austyn: The third act of the movie takes place in Le Mans, France, and shows the famed 24 Hours of Le Mans motor race, which is the climactic race at the end of our movie. It's one of the most historic races in the world — lasting 24 hours, it's a true test of endurance. That whole sequence was a lot of fun to work with, and we tried to make it as dynamic and interesting as we could. 
What was it like working with the larger editorial team?
Austyn: Working with this team was amazing. I share credit on the film with Colby Parker Jr., who's a fantastic editor. He and the rest of the team are all so talented. We had bays close to each other, so we were always able to knock on each others' doors and get honest feedback when needed. This whole film was definitely a team effort and an overall fantastic experience.
Watch the trailer for Gran Turismo below.