Anne-Laure D'hooghe, Sebastian Zotoff, & Derrick Monks Officially Join RPS Editorial Roster
We spoke with the editors about everything from the movies and shows that inspire them to their goals for this next phase of their careers. 
10 - 11 2023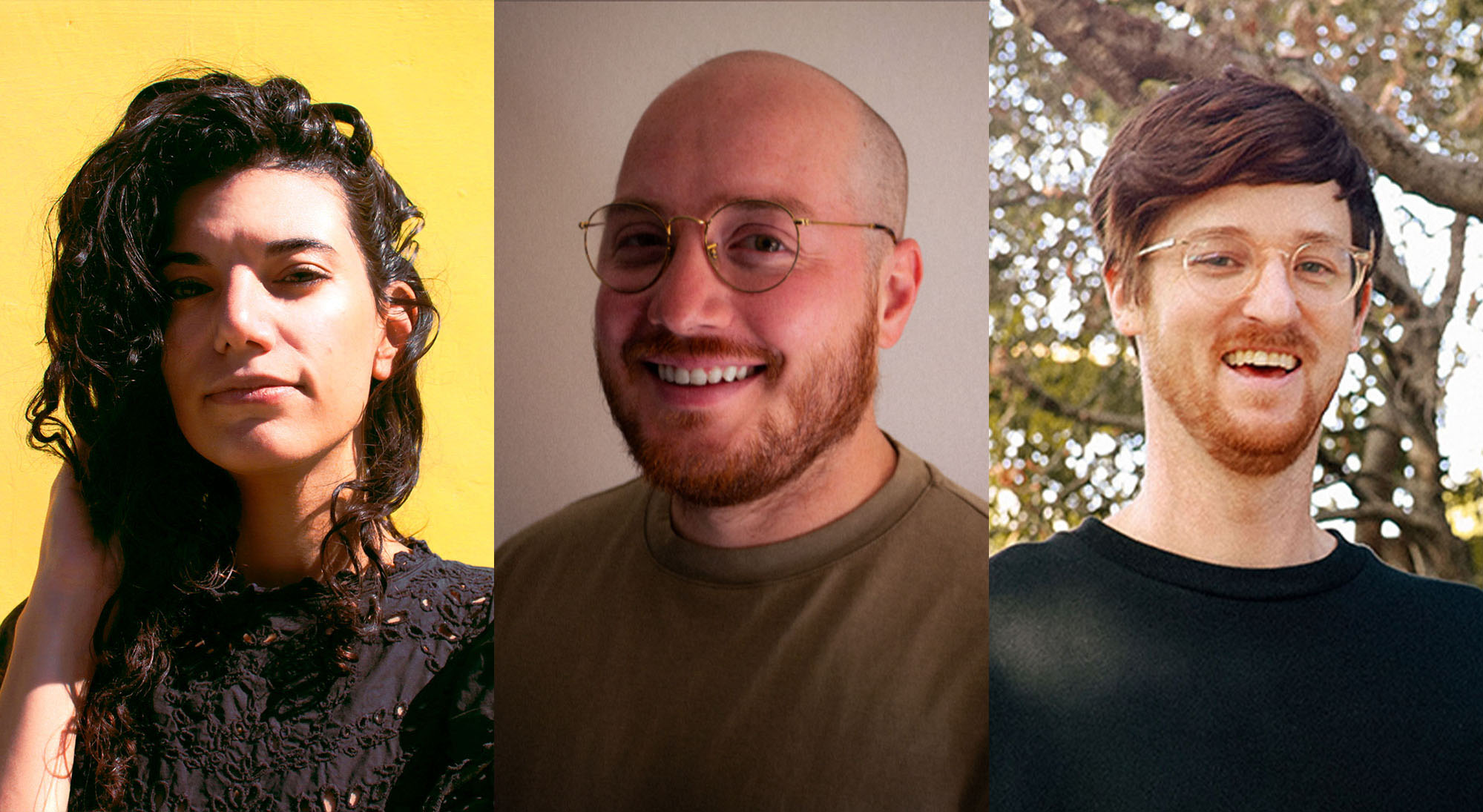 Rock Paper Scissors is excited to announce that Editors Anne-Laure D'hooghe, Sebastian Zotoff, and Derrick Monks have officially joined Rock Paper Scissors' roster of talent. Though each has worked with RPS for many years, we're looking forward to seeing what amazing work these creatives will accomplish in this new phase of their careers with us. We spoke with Anne-Laure, Sebastian, and Derrick about their editorial style, how they get inspired, and their recommendations for essential viewing this year — read on for more. 
Tell us about your career path up to this point. What led you to RPS?
Anne-Laure: I studied in Paris and started my career as a receptionist at a post-house there. I had lived in New York in the past and I wanted to live there again, so I worked my way up until I could move back. I spent some time working as a freelance assistant, and then seven years ago, I did a job for RPS and I decided to settle here.
Sebastian: I was an intern at a different post house for a year — unpaid, never forget. I had a few other jobs after that here in Los Angeles, but one day someone from my internship recommended me to Rock Paper Scissors as a Junior Assistant. That was in 2016, and I've been here ever since.
Derrick: I interned at Crispin Porter during school in Boulder, and I met Dre there — she was my first boss, so she's been with me through my whole career. After living in Oakland and starting a production company with a buddy, we came to LA and I freelanced here at RPS for a couple years. Then five years ago, Adam Pertofsky found himself in need of an assistant and I started working for him. I respect him a lot; he's a good mentor to have.
In a few words, how would you describe your editorial style?
Anne-Laure: I'm heavily influenced by European directors and artists in general. I like the tone and emotions in that body of work, whether it's a feature-length film or a commercial. I intentionally — and sometimes non-intentionally — weave that into my own work.
Derrick: What comes natural to me is to first find the emotion in the story, then using that to determine the tempo and take it further. I started in documentaries, so I feel like that's a big influence: taking sound bites, crafting an emotional story, and then layering sound and music to push that emotion forward. 
Sebastian: I went to journalism school, which really influenced my style. I try to cater to how the vision is supposed to be, rather than trying to instill anything specific into it. It's all about the collaboration and the conversations that stem from it that inform my process more than anything. 
Where do you find creative inspiration? 
Sebastian: Suspenseful, modern movies are what I enjoy the most and what inspire me — Parasite, Dunkirk, things like that. At the same time my favorite movie is the original Top Gun, which isn't exactly a suspenseful thriller, but it's just so entertaining and so good. I think having diversity in the types of entertainment I enjoy is really important. Sometimes I watch Love Island and I wouldn't say I get anything from it, but it's entertaining. 
Anne-Laure: I love everything from horror movies to old French movies to big blockbusters. Honestly I find a lot of inspiration in Instagram. You have such extensive access to art, fashion, snippets of anything on there. We spend a lot of time on social media as a society, so I think naturally we're influenced by it. It's certainly a huge inspiration for me, sometimes without me even being aware of it. 
Derrick: I like all things A24, and love their aesthetic and pacing in films like Moonlight and Aftersun. I've been reading a lot the last few years, which is something I moved away from for a while. Now that I'm back into it, I'm finding inspiration from the books I'm reading in terms of long-form storytelling, character development, and pacing. It's a different creative world, but those are also things I'm considering when I'm working. 
What is the best movie or TV show that you've watched recently that you found particularly exciting from an editorial standpoint?
Sebastian: I saw Past Lives recently, and I loved it so much and I thought it was really well done. It's not very fast, but keeps it entertaining and the unique angle of the story with its connections to Korea and New York City has really stuck in my mind.
Anne-Laure: My pick also takes place in Korea  — I loved Return To Seoul. I think it's the best movie I've seen in the last five years. I knew something emotional was coming from the first frame — I just held onto my tears for the whole movie. It was very beautiful and I highly recommend it.
Derrick: I'm going to go with The Bear — I love TV shows that aren't the same every episode and try different pacing and exploring different things. I just think of the montage in the most recent season where Syd is creating food and getting inspiration from all the architecture — that was amazing how they cut that all together.
What do you look forward to in this next phase with Rock Paper Scissors?
Derrick: Working to get better at editing of course — I'll be doing that for the rest of my life. That's my constant goal. I want to keep working on a wide variety of projects, including commercials, non-fiction, and narrative. I like working on all kinds of different things, so I want to keep doing that and try not to get pigeonholed into just doing one specific style. 
Anne-Laure: I think that officially being on the roster at Rock Paper Scissors gives you a lot more visibility. I don't think it will change much about my day-to-day, but I look forward to feeling like I have a little more legitimacy as an editor.
Sebastian: I feel the same way — for the first time I feel confident in saying, 'I'm an editor at Rock Paper Scissors.' Of course, Dre, Shada, and Eve have always supported us, but this is a new level that we've reached and it feels good. As far as what I look forward to, like I said before, my number one favorite thing is the collaboration we get to do here. Everyone says problem solving is what we do, but I think we're all just down to try new things. I'm looking forward to doing more of that.