Kya Lou's Painterly Look in Sonadora Premieres at Tribeca Film Festival
Art imitates life in this short film about finding opportunity for expression.
06 - 30 2021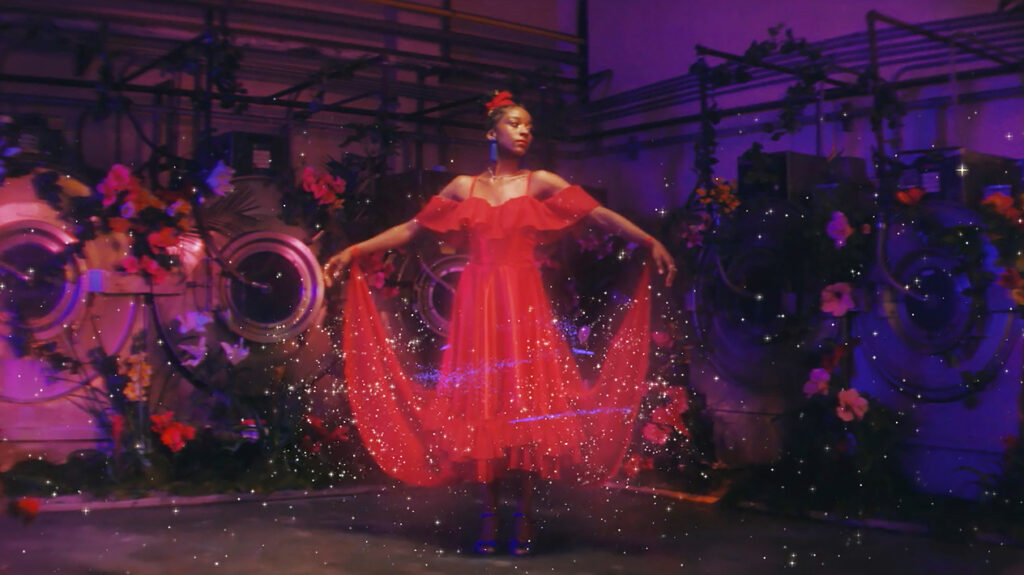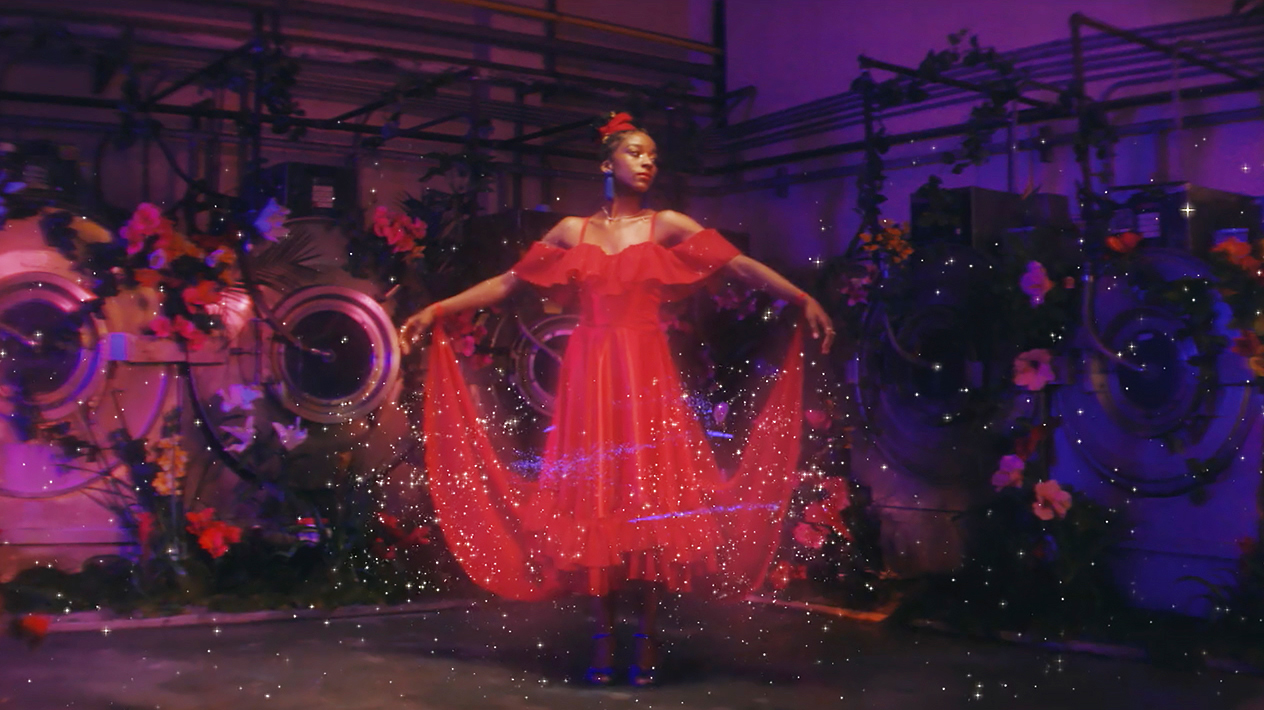 The story follows a young, immigrant Caribbean mother who struggles to make ends meet at her fabric factory job and finds a release through her abandoned dream of dance. Directed by Stacy Pascal Gaspard, who is currently finishing her second year as a Directing Fellow at the American Film Institute, Sonadora was made possible thanks to Indeed's Rising Voices initiative, in partnership with Lena Waithe's Hillman Grad Productions. Gaspard was one of 10 BIPOC filmmakers awarded a $100,000 production budget to make a 15-minute short film.
"Whenever I talk to up and coming filmmakers, they always tell me finding money is the biggest hurdle they face," Waithe said in a statement about the program. "That's why I'm so grateful to Indeed: Rising Voices, for helping us give ten filmmakers both money to make their films and mentorship while they do it. This is a great opportunity for these filmmakers, but it's also a great opportunity for us. We get a first look at tomorrow's storytellers and we can't wait to introduce them to the world."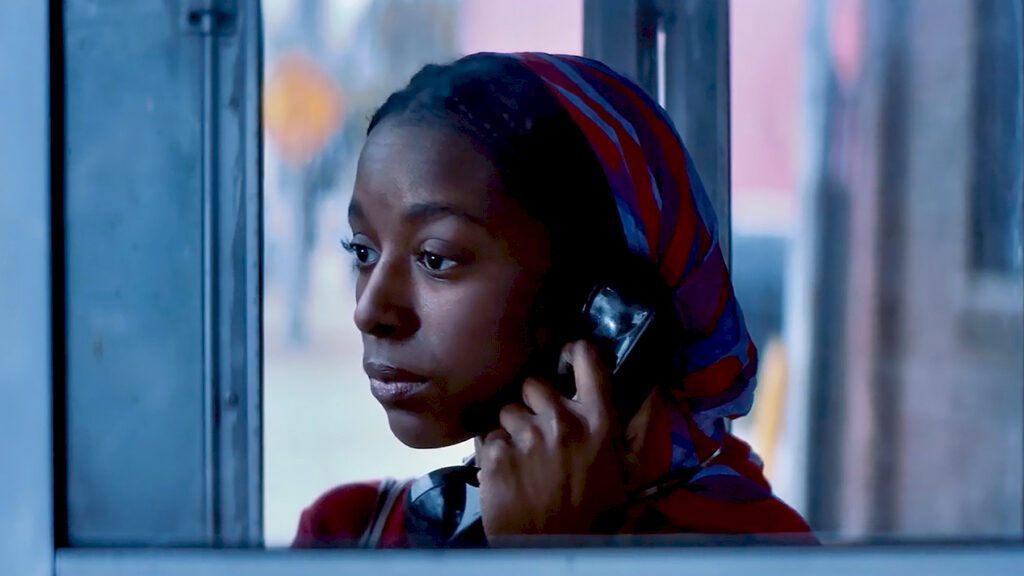 Kya was brought on to color the film through its cinematographer, Sade Ndya. It was a first-time collaboration between the three women, and one that Kya described as honest, truthful, and a great experience all around. "Stacy and Sade were able to meet in person to do it, which is a pleasure during these times. Together, we decided on a really beautiful color palette that embraced darkness and shadow. We also spent a lot of time finding ways to bring out the rich, textural environments within the film."
For references, Kya studied the artwork of Ernie Barnes, Toyin Ojih Odutola Barnes and Lynette Yiadom-Boakye, painters who expertly capture many gradations within black skin tones. "The film's final look is painterly and sculpture-like, but it doesn't resemble their paintings. I took inspiration from their color palettes and saw all of the possibilities of subtle differences as a template to work from."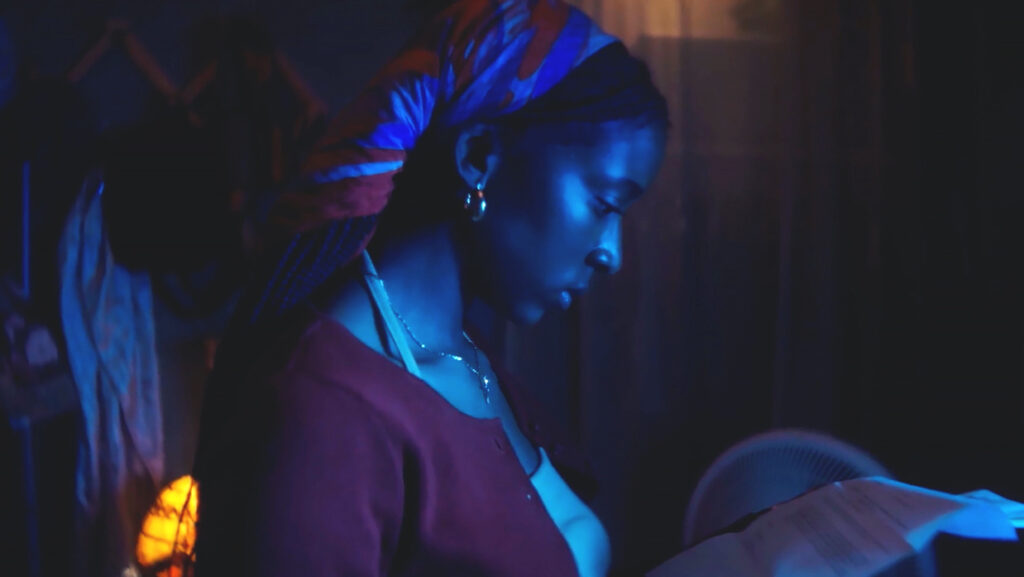 Sonadora premiered at the 2021 Tribeca Film Festival.