a52 Brings Future Tech To Life In New Spots For Apartments.com
VFX Supervisor and Creative Director Andres Barrios and Art Director, Designer, and Animator Ekin Akalin talk about their process behind the latest installments in the Apartments.com campaign
06 - 13 2022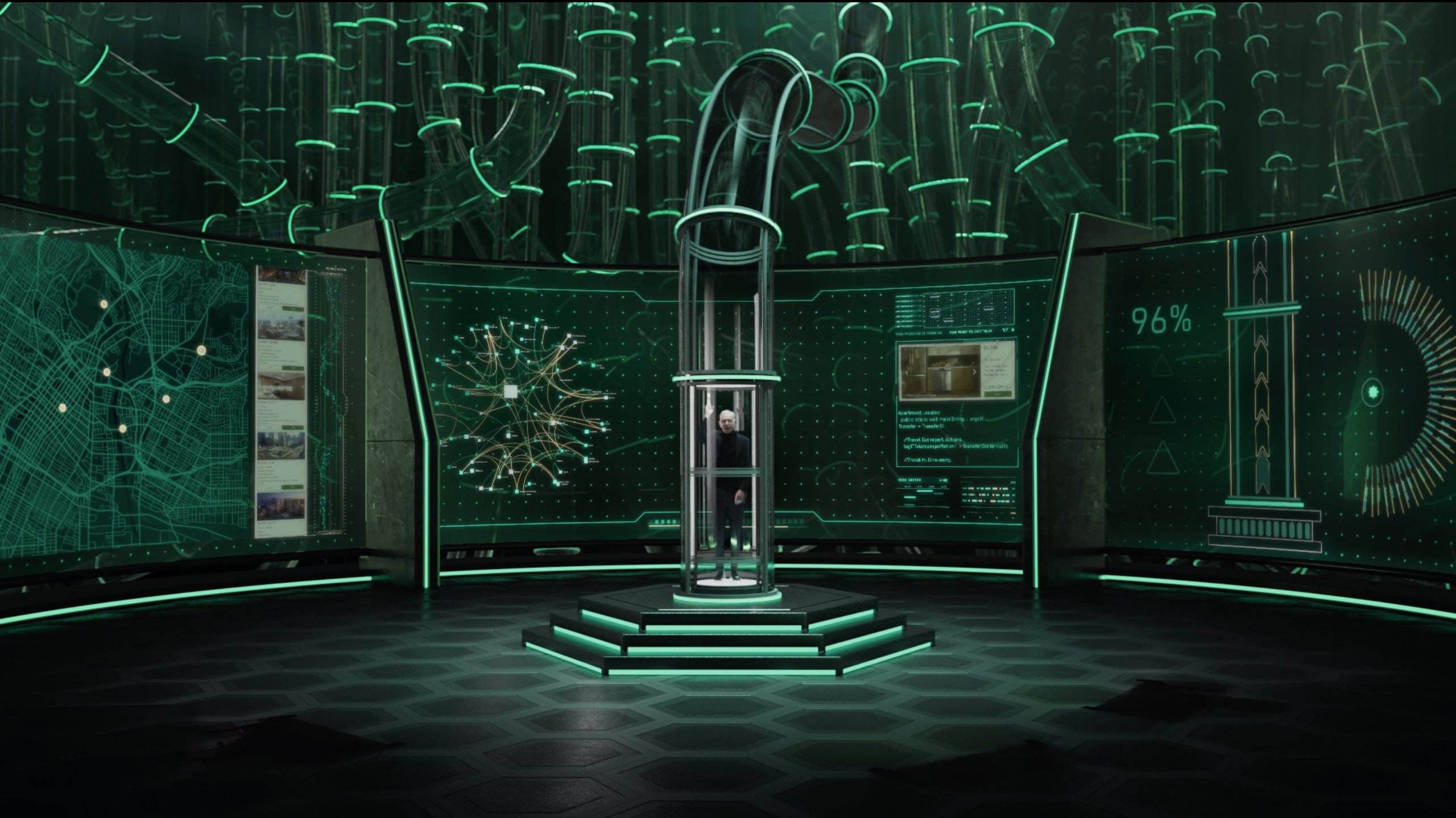 VFX Supervisor and Creative Director Andres Barrios and Art Director, Designer, and Animator Ekin Akalin talk about their process behind the latest installments in the Apartments.com campaign.
In the popular Apartments.com campaign featuring idiosyncratic star Jeff Goldblum as Brad Bellflower, technology is created with the best of intentions — to set renters up for success — but often goes hilariously haywire. "Humor is the main element in these spots, supported by the over-the-top technology," says Ekin Akalin, Art Director, Designer, and Animator on the project. The latest spots mark a52's return to the project and continuation of a long-standing relationship with Apartments.com and RPA, the agency behind the project.
Imagining futuristic technology and bringing it to life requires lots of planning, vision, and definitely a few props. VFX Supervisor and Creative Director Andres Barrios joined Ekin to break down the creative process behind this campaign.
Q: How did you approach the shoots for these spots?
Ekin: With projects like this, what we're often up against is time. It was very important to make sure that all of the planning was done in a way to help us not rush through everything, and that allowed us the time we needed to craft the visuals. There were a lot of people on this project and I take pride in how well we worked together as a team. It was amazing to see, especially since everyone was working remotely in various locations.
Andres: In this case, it was a nine-day shoot and we shot all over town in Los Angeles — so it was pretty involved. That sounds like a lot of hard work, but we also had a lot of fun. RPA came up with the ideas for each spot, and from there, we created background stories for these technologies and decided how we would visualize them. We were able to be very collaborative with our approach to the premise of the spots, and RPA was a great partner to us throughout that process.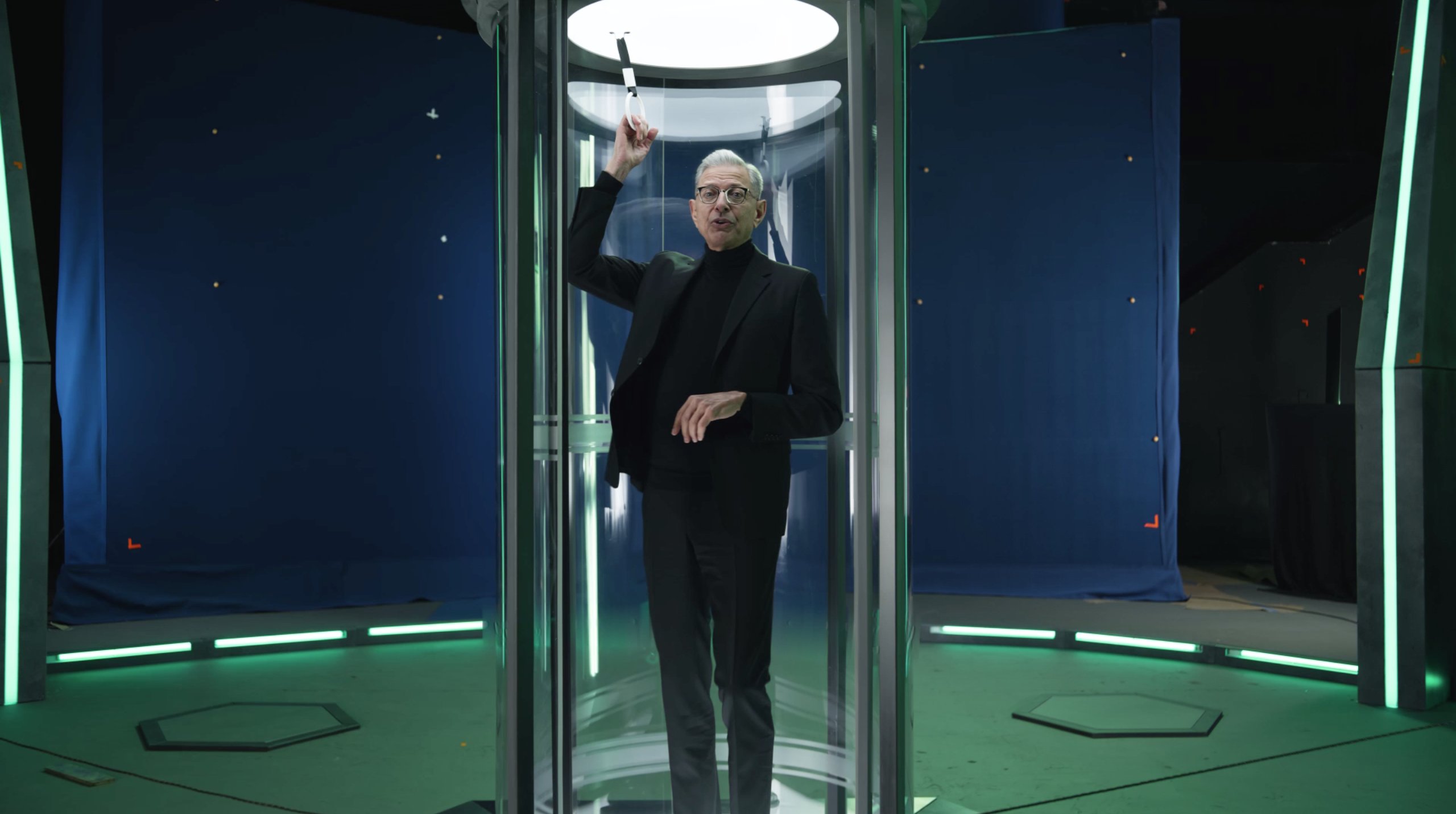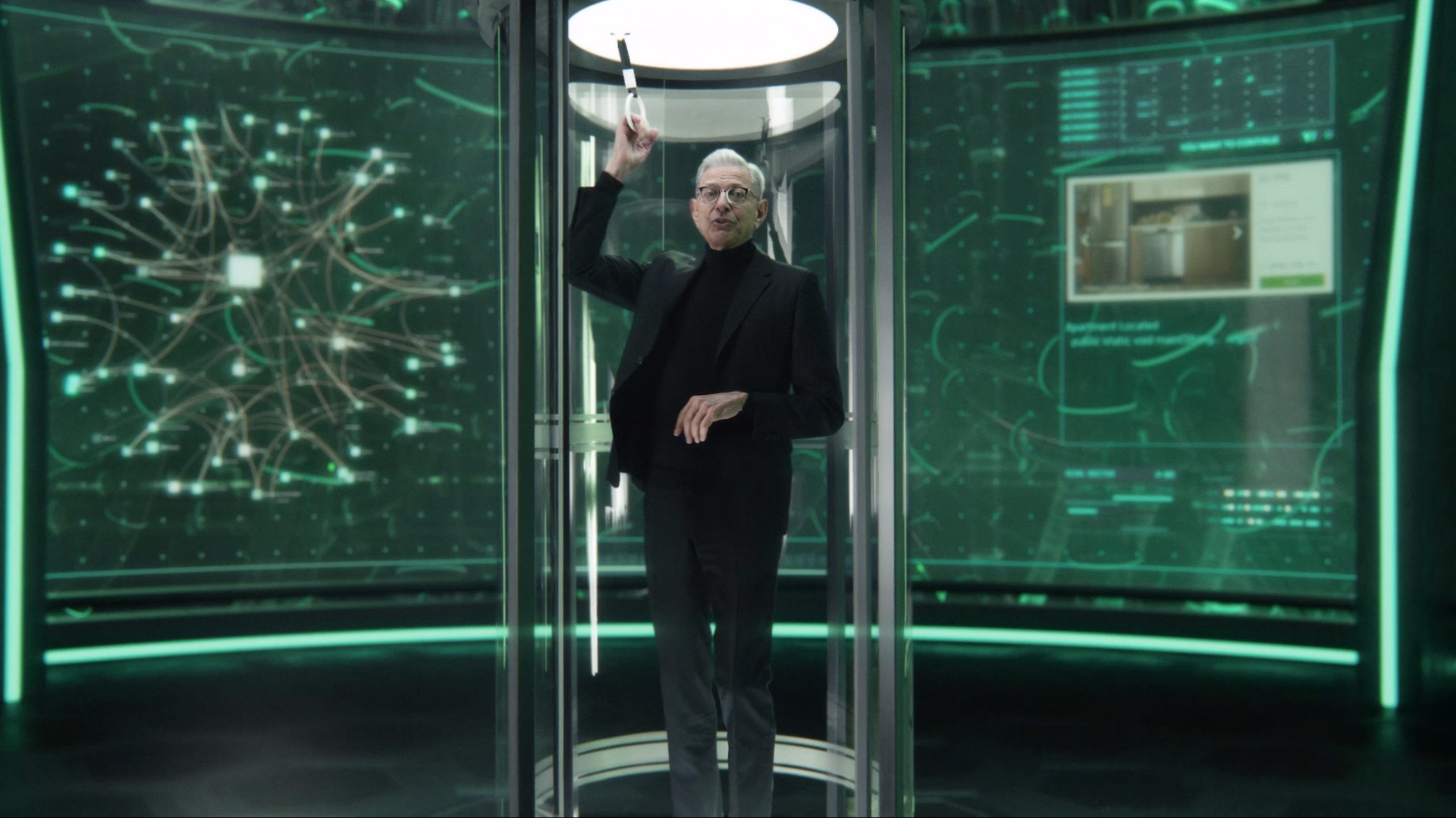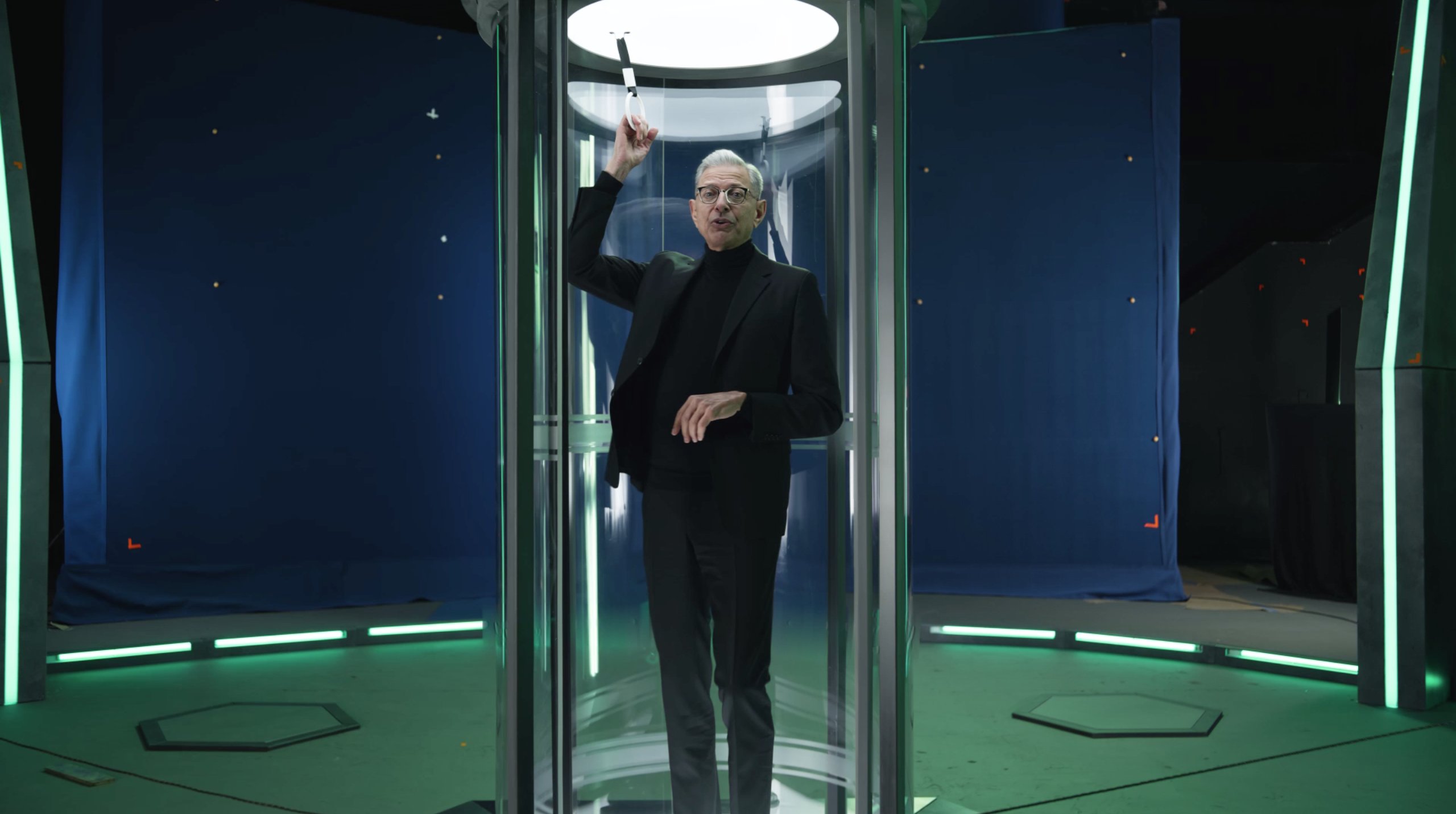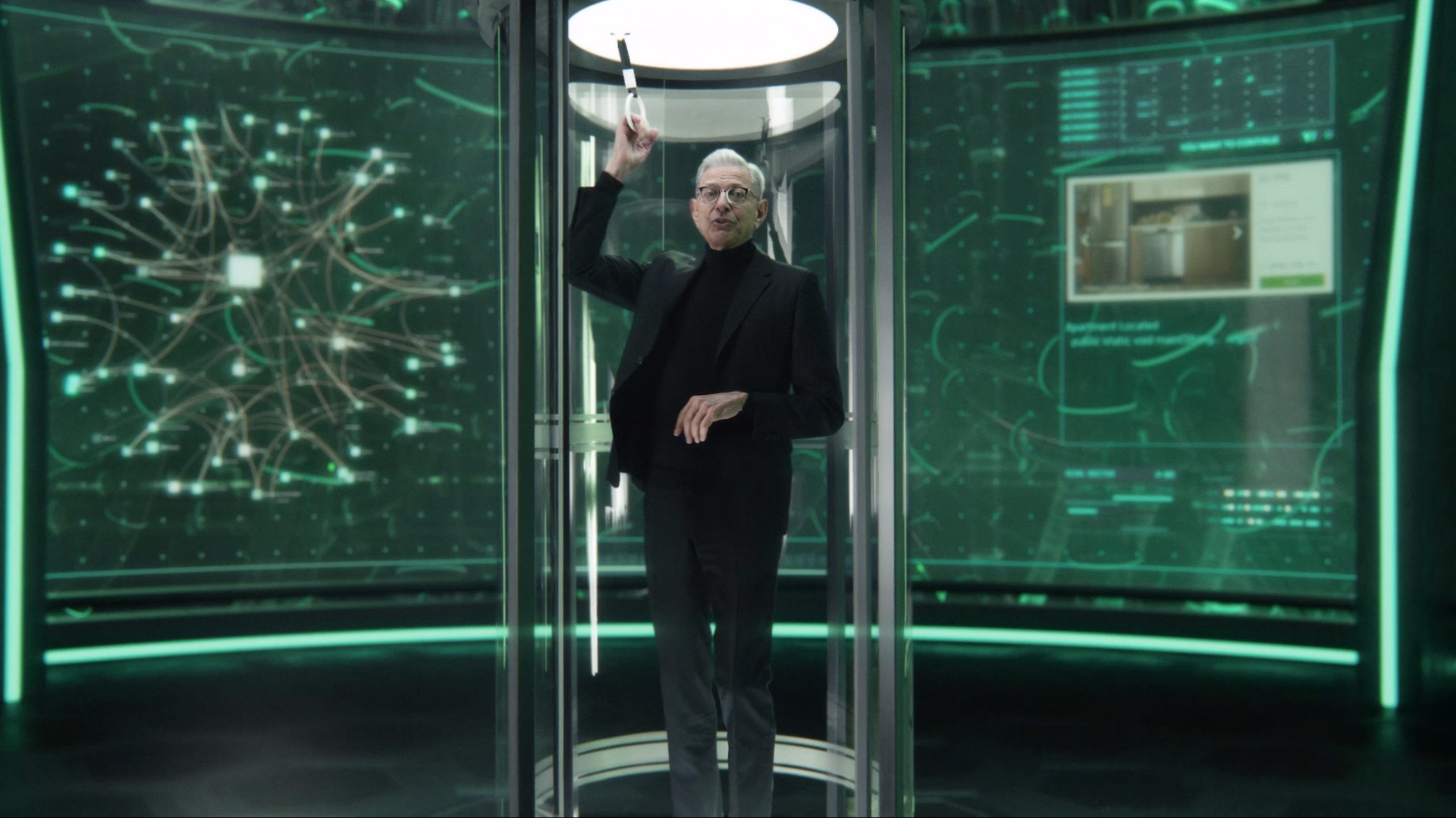 Q: What was your favorite shot?
Ekin: There's a part of one spot where Jeff Goldblum is inside a tube, and I like that one. I love the space, the depth of the background, and the sheer scale you feel from that shot. The shot has the most user interface graphics on the screen at one time, yet it doesn't overwhelm the viewer while maintaining the illusion of an ultra-futuristic mission headquarters.  I thought the team did an amazing job putting everything together and maintaining that visual balance. 
Andres: My favorite shot is one in which we revealed a city in the background. We created that city from scratch, and it was a really fun element for us to build.  Most people wouldn't know that it's a matte painting — it just looks like we could have found a stock image photo for it. I'm a huge fan of invisible effects, and that background city is definitely one of those things where you don't think much of how it got done. Your eye just registers it.
Q: What was the most gratifying part of the project?
Andres: The agency allowed us to think outside the box and after so many years working together on this campaign (our 5th year working together on the account) they gave us a lot of  freedom and trust regarding what we come up with, so it was essentially like a creative playground for us. Sometimes you have projects where you have parameters that are already set and you kind of have to follow them. But here we were given exceptional creative freedom to just come up with cool stuff. That's always a great situation to be in because it fosters great creative opportunities. Working alongside Jeff Goldblum is a dream too. He conveys a certain panache as our guide through these campaigns every year and brings a synergy that can't be duplicated. From agency inception, to the production teams, to final delivery, we all have come together to craft something genuinely attention-grabbing and fun to watch. 
Ekin: Again, it was amazing to me how the whole team came together and got it done. Working through technical issues with such a cohesive team was really gratifying and we love the final results.