Rock Paper Scissors Editors Help Notorious B.I.G Tell His Story on Netflix Documentary
No one mugged a photo as hard as Biggie did. He had a formidable presence and undeniable talent, but there was much more depth and nuance behind the pouty face of East Coast rap.
03 - 05 2021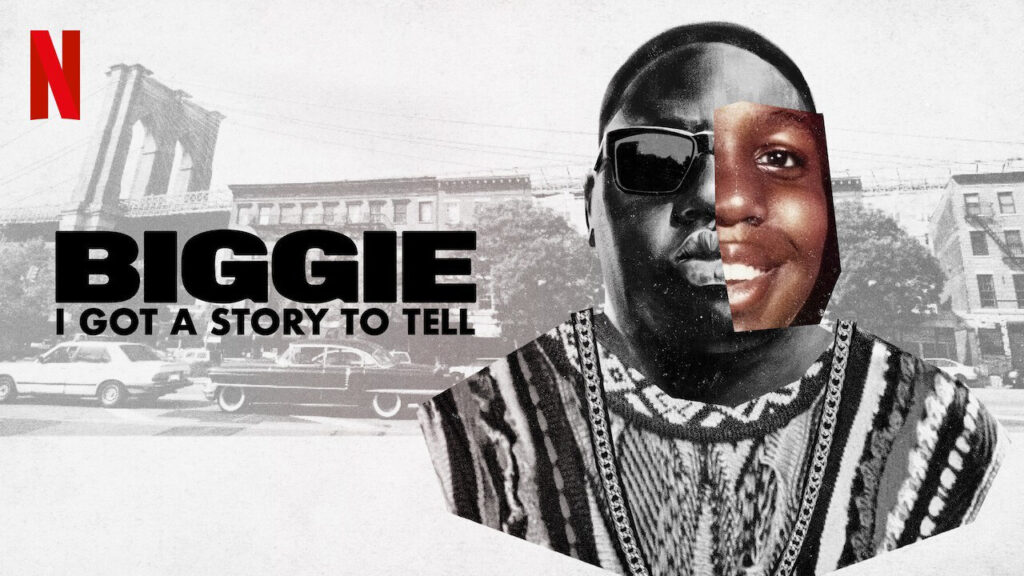 For the first time ever, Biggie's closest circle of family and friends pull back the curtain and tell the real story of Christpher Wallce in Biggie: I Got a Story to Tell, directed by Emmett Malloy, written by Sam Sweet, and edited by Rock Paper Scissors' Neil Meiklejohn and Will Znidaric
For the audience coming in cold, the documentary film tells the story of Biggie's rise from just another kid in Brooklyn to one of the world's most recognized superstars. For fans, the documentary contextualizes Christopher's life in parity with the autobiographical story he rapped about on his debut album Ready to Die.
As Will said, "so much of the material that has been put out over the last 20 years focused on Biggie's murder. It was much more fulfilling to tell the story of his creative contribution to music, which is enormous." Even so, Biggie: I Got a Story to Tell goes beyond his lyric formation and examines the action on his block, his Jamaican roots, growing up with a single mother, and the individual personalities who impacted his formative years. As Neil added, "the film's strength is that it is so personal. You are given a chance to look behind the gloss of Biggie and see the person, Christopher."
To uncover Christopher's origin story and chart the artistic growth of the Notorious B.I.G., Will and Neil worked closely with the director and writer, who had made a bible containing the milestones of the hip-hop star's short life (he died at 24), his diverse musical influences (ranging from jazz to ballads, from bebop to Big Daddy Kane), and his environmental influences (Jamaica, Brooklyn). They also used tons of never-before-seen archival footage shot by his longtime friend D-Roc, as well as exclusive interviews with Biggie's mother, Voletta Wallace, and the crew he grew up with and hustled with in the Clinton Hill and Bed-Stuy neighborhoods of Brooklyn, many of which went on to form Junior M.A.F.I.A.
"I think from working on the film, Christopher became much more human and not just this star," Neil said. "The film is a window into his humanity. The audience can sit on his shoulder as he creates music with his uncle in Jamaica, or his sax playing neighbor, or just out on the stoop with his best friends. You get to experience his life with those that were closest with him."
Biggie: I Got a Story to Tell is certainly about hip-hop, but it can easily appeal to fans of any musical genre as it places a microscope on a culture that barely spanned more than eight blocks. The filmmakers pushed into the glitchiness and tactility of the archival VHS footage, they shot additional scenes on 16mm and super 8 film, and they illustrated maps of Brooklyn to draw out a vibe, to recreate a time and a place, and to reveal how an immigrant's story birthed an American dream.