Rock Paper Scissors Cuts Super Bowl Spots
From light and heartwarming to downright hilarious, RPS cut spots for some of the biggest brands in the industry.
02 - 22 2022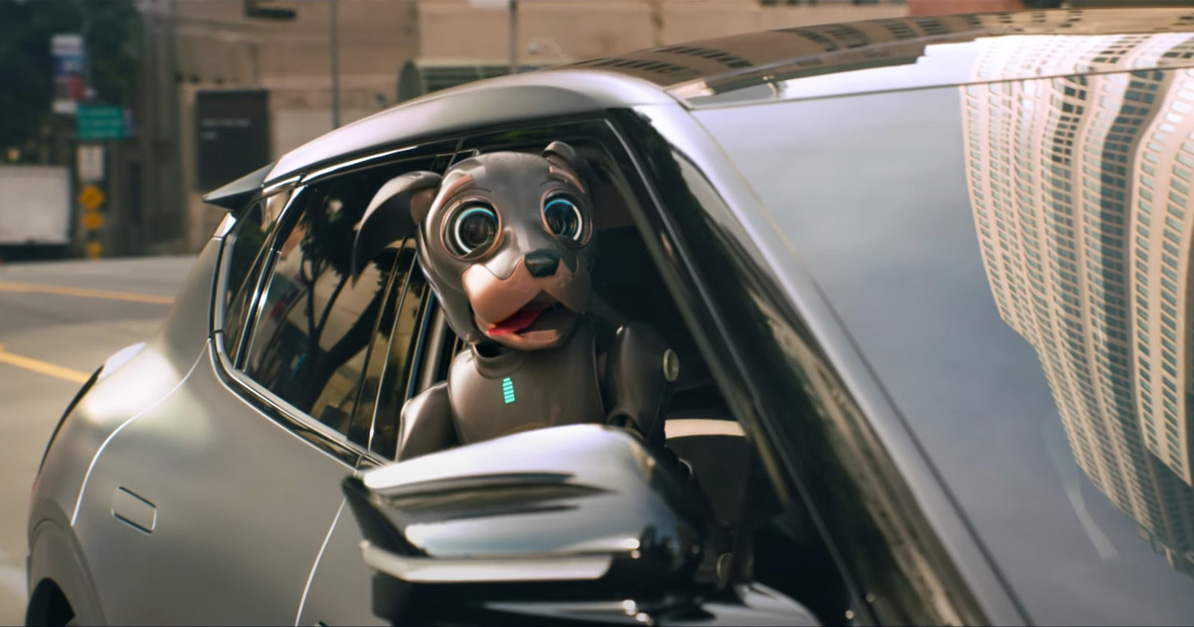 The Super Bowl is a great time to sit back, eat a lot of food, and watch some of the best commercials seen all year; a perk for the non football fans who get pressured into watching. For the city of Los Angeles, 2022's Super Bowl was one for the books, with the Rams taking home the win and the city's brightest stars coming out for the game, both in person and in the commercials between plays. RPS drew on their creative forces to help edit spots for huge brands such as Crypto.com, Kia, Liquid Death, and Hellmann's.
https://vimeo.com/676117605
Crypto.com "Believe The Hype"
Agency: SpringHill
Production: Prettybird
Director: Calmatic
Editor: Jamie Foord
Directed by Calmatic and produced by Prettybird, RPS cut Crypto.com's "Believe The Hype," featuring Lebron James. In the spot, a current LeBron has an intimate conversation with his younger self about the future and what it will hold for him. The commercial ends with young LeBron asking if the hype was too much. For those that remember when James came to the league, there was a lot of fanfare surrounding him. Flashforward to 2022, and he has established himself as one of the greatest to ever play the game of basketball.
https://vimeo.com/676119903
Liquid Death "Breaking the Law"
Production: Fox Den
Director: Rich Downie
Editor: Zoe Mougin
This commercial directed by Rich Downie and cut by editor Zoe Mougin was as shocking as it was comical, but don't worry, it's just water. The Liquid Death spot begins with what looks like underrage drinkers and a pregnant woman with a taste for the strong stuff, but in the end, it's clear that it's canned water. All in all, it's a comedic take on ditching the plastic for a can of Liquid Death.
https://vimeo.com/678395415
Hellmann's "Mayo Tackles Food Waste"
Agency: Wunderman Thompson
Production: division7
Director: Kris Belman
Editor: Haines Hall
In Hellman's newest Super Bowl spot, former football player and current coach, Jerod Mayo, shows food-wasters how they can 'make taste, not waste.' Sacking everyone from the next door neighbor to Pete Davidson himself, Mayo is tackling food waste both literally and figuratively in this campaign.
https://vimeo.com/676123258
Kia "Robo Dog"
Agency: David & Goliath
Production: Biscuit Filmworks
Director: Noam Murro
Editor: Damion Clayton
Kia's Super Bowl commercial starring a robot dog and actor Sam Page won over the hearts of everyone who tuned in. The ad features the 'robo dog' in a store watching real dogs receiving love from humans while he sits alone on the shelf. The dog then sees Page charging his electric Kia and he realizes this is someone who might show him love. Sprinting out of the store, trying to find the car, his battery dies once he does. Thankfully, the power from the vehicle is able to bring him back to life. RPS was happy to edit what is a very innovative take on a modern day car commercial.