Primary's Gregory Reese Colors A Groundbreaking McDonald's Campaign
30 years after McDonalds made a corporate first by naming a meal after Michael Jordan, chart-topping rapper Travis Scott has become the second individual in history to receive a value meal named in his honor.
02 - 12 2021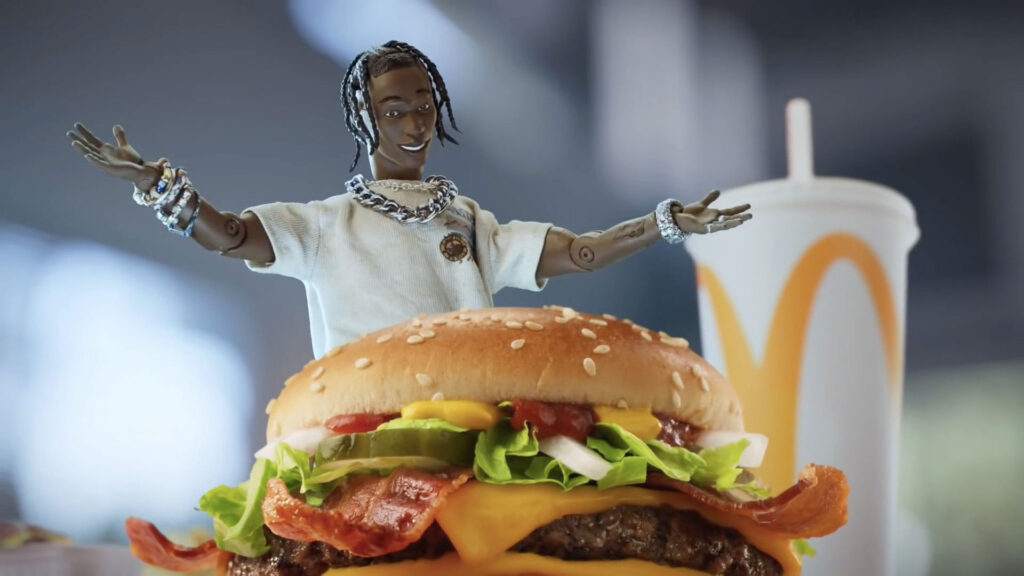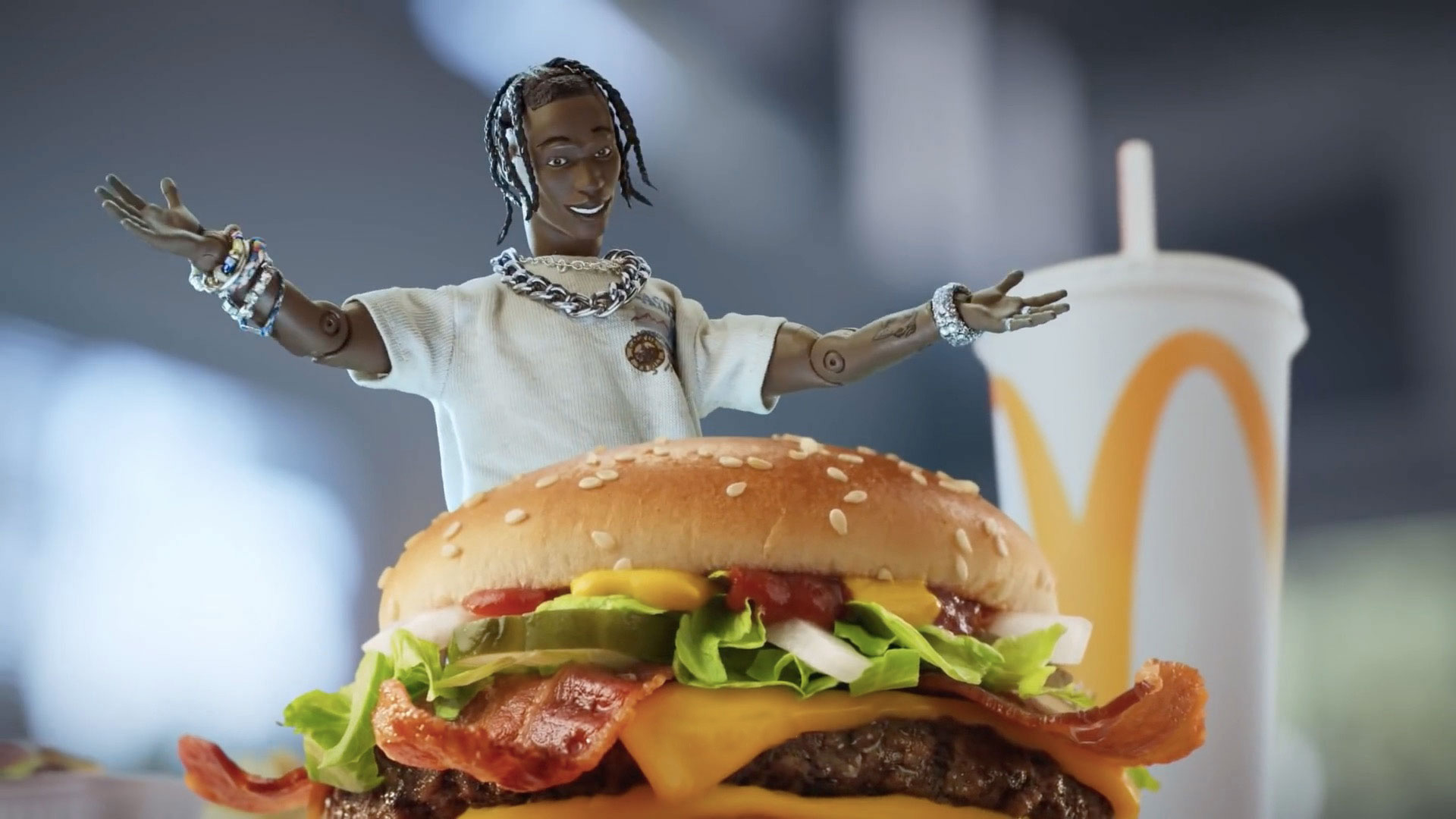 To announce and promote the collaboration, the fast food giant partnered with Wieden + Kennedy Portland and Psyop to create a campaign that showed off the meal's ingredients while staying true to the artist's unique brand of swag, which is hyperactive and edgy, with a nod to childlike play.
Merging the iconic, merry aesthetic of McDonald's with the Travis Scott brand, often referred to as either La Flame or Cactus Jack, called for the campaign to have two different looks without compromising the appetizing value of the food. As Primary colorist Gregory Reese described, the first tone looks brighter; the color grading matches classic McDonalds campaigns, which he studied for references. The second tone, referred to as Sicko Mode (in reference to Travis' 2018 hit track, is moodier with cooler blues.
A Travis Scott action figure, created with stop motion animation, jumps between the two worlds, mimicking the dual nature Travis is known for.
"For a big brand like McDonalds, I think it was a big win to do something so unique and out of its wheelhouse for their advertising," Gregory said. Despite the creative leap, coloring food is a limiting job. As Gregory described, there's a small landing zone to keep it appealing. There's appetizing, and then there's not. Check out the spot below.
*Gregory has not yet tried the Travis Scott meal, which includes a quarter pounder with cheese, bacon, extra lettuce, onions, fries, barbeque sauce and a sprite (for a total of $6). He is a double cheeseburger guy.