With Netflix's Amend, MakeMake Artfully Explores the Meaning of Citizenship in America
"The 14th amendment is cited in more litigation than any other amendment, from its ratification to today, its relevance has never wavered and yet, we barely know it exists."
02 - 16 2021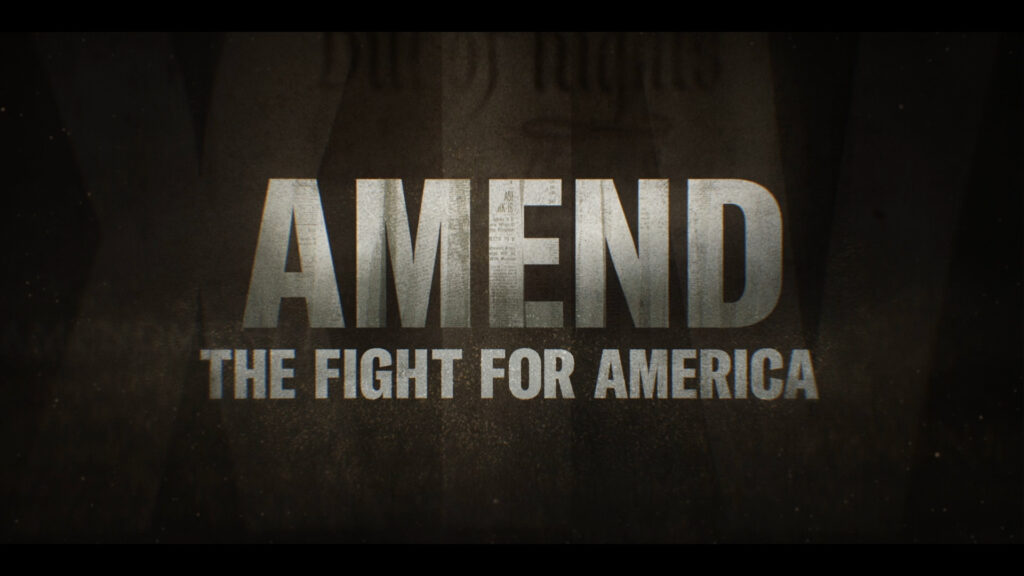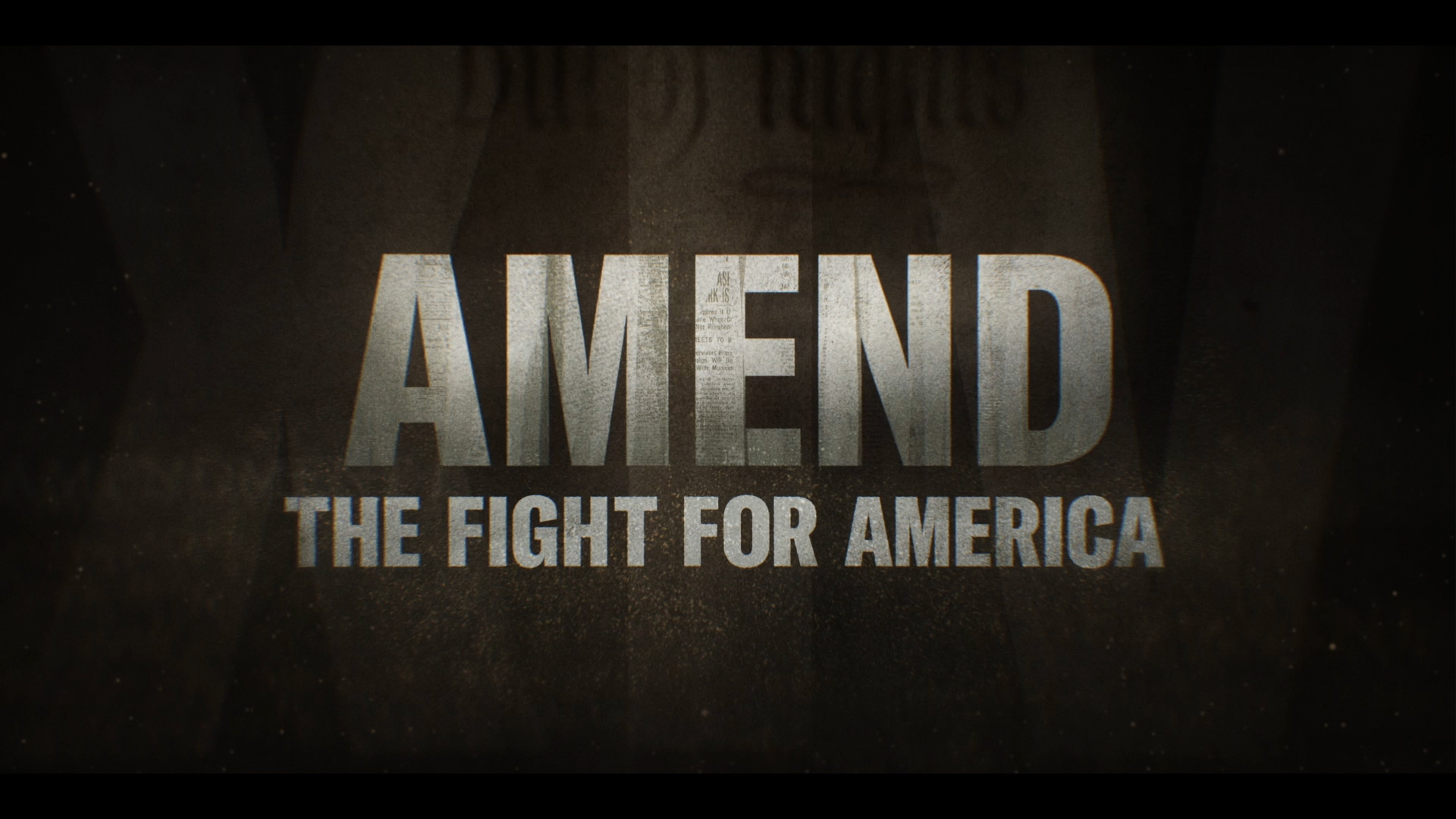 In Will Smith's introduction to Amend, the six-part docuseries MakeMake Entertainment produced in partnership with Smith's Overbrook Entertainment, Larry Wilmore's Wilmore Films, and The Documentary Group, the 14th Amendment is established as the hallmark of American democracy and the foundational fabric that holds this nation together, and yet, its history has been marked with dissent and debate.
Passed in 1868, Article XIV of the Constitution promises the United States to be a society of liberty and equality for all. But many of its promises have not been upheld so Amend is not your average historical documentary.
Premiering February 17th on Netflix, Amend is a unique dance between performance theatre, a public trial, an animated film, and a living history lesson. "It encapsulates every hot button conversation going on in the country right now," said Kent Kubena, Executive Vice President of MakeMake Entertainment, when describing the company's interest in the project. "A lot of people don't know what the 14th Amendment is, much less how much it has defined and continues to define America, how it's referenced, used and abused in our relationship towards citizenship and justice throughout our country's evolution."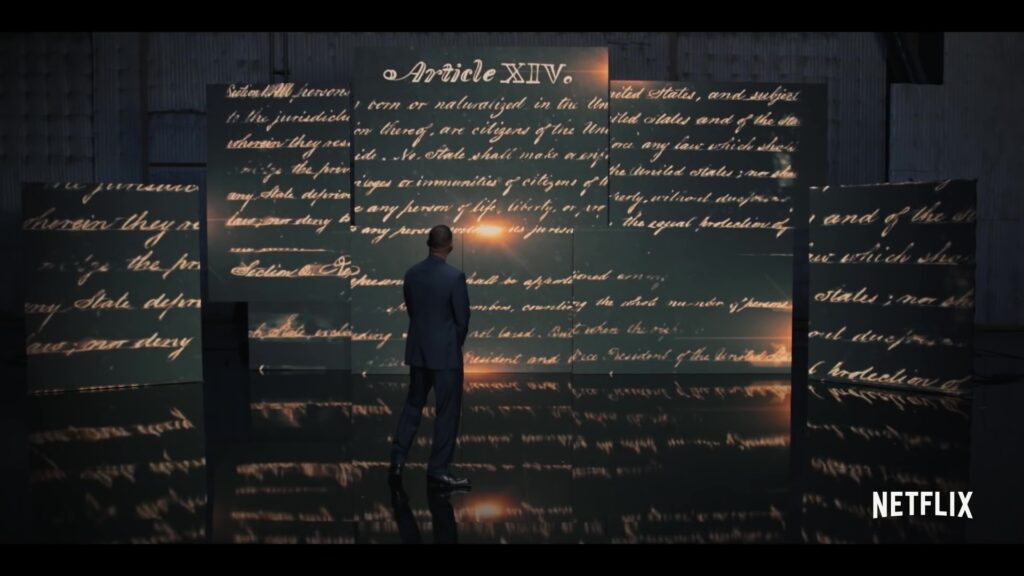 When Netflix first approached us in 2019 to collaborate on the project, the interviews and most of the performances had already been photographed, but there was a need to elevate the material into something more entertaining and informative. We were honored to help mold it into something special using the creative talent inside the MakeMake ecosystem, including artists from Elastic, a52, Primary, and Rock Paper Scissors.
"We put together a war room of producers, editors, designers, and VFX artists to accelerate and enhance what Netflix already had," Kent added. "Then we divided up the episodes and assigned each one to a different team. Each team dissected their episode and added in archival footage, high-end text and graphics, and animation. The last thing we did was reshoot all of Will's material on a set with massive image-filled LED screens that he could interact with."
Due to the complications that come with producing a series of this size on a rapid timeline, all while managing Covid, the Primary, a52, and Elastic teams were instrumental in ensuring cohesion across the episodes. "We all identified early on that design and animation would be an important part of the storytelling, and to keep the audience engaged," added Jennifer Sofio Hall, Managing Director at MakeMake. "Leveraging a52's eye for the design-heavy VFX also helped make it feel very modern, even with so much historical footage."
The creative collaboration behind this project is a paradigm for the ethos and mission of MakeMake. With everything we do, we weigh the message we are leaving behind, and the current popularity of unscripted film reveals that people are ravenous for the truth. We want our productions to leave the world a little better than before, not just function simply as entertainment. "Any time we get the opportunity to help tell stories that can shift people's perspective of the world and help create new understanding is a gift, said MakeMake founder Angus Wall. "We are very grateful to all of our partners for allowing us to contribute. There just could not be a better moment for Amend to come into this world."