Design in the Gaming Space: A Conversation with Elastic's Andy Hall
Sit down with Elastic creative Andy Hall for a behind the scenes look at how Elastic approaches gaming projects and the future of this genre.
06 - 07 2022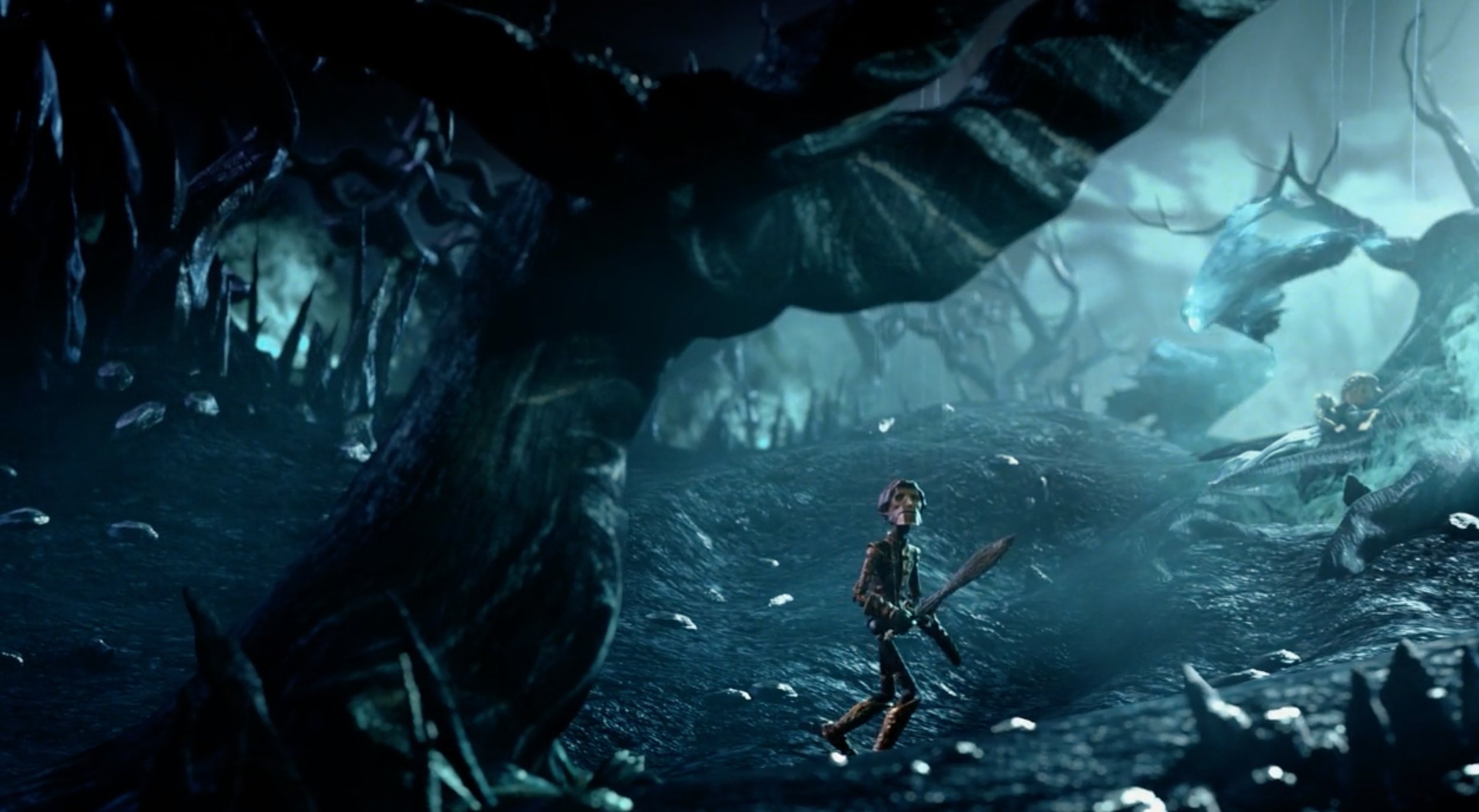 Elastic is always looking for new spaces to test its creativity, and the world of gaming opens the door to countless opportunities for innovative design. We spoke with Executive Creative Director and gaming aficionado, Andy Hall, for an inside look at how Elastic approaches gaming projects and cinematics.
Q: Over the years, Elastic has worked on Gaming Teasers, Trailers, Cinematics, and Opening Titles. Which have been your favorites so far?
A: That's a tricky question to answer because all the work scratches the creative itch of the teams in different ways. I think the one for me personally that I love is the film we created for Riot Games called "The Harrowing." It was told in a unique way, with it being this elaborate puppet show that gave the backstory to a key event in League of Legends. It was a different approach to the type of work that Riot as a studio had done to promote their game and they gave us a lot of trust to explore something new visually.

Q: What makes a Gaming project different from other projects? Are there any unique challenges that come from these projects?
A:I think the main challenge they offer is being true to the lore of the game. In most cases, there is a dense level of detail in terms of the story that has already been established.
The fanbase has a unique relationship with the IPs in games and you have to be very aware of that and be respectful in terms of how you build and tell the story. But it is also a wonderful opportunity because you can really delve into character and performance that helps drive the large narrative of the game forward.
Q: What work do you hope to see coming to Elastic in the future, especially in terms of Gaming projects?
A: In terms of future jobs and opportunities in this space, it's the chance to collaborate on projects that potentially expand beyond just being a cinematic game. In most cases now, with the crossover between the gaming world and long-form media, those pieces are becoming TV series or one-off films that expand the IP to find an audience beyond just the game. That, combined with the rapid evolution of real-time production with Unreal Engine and Unity, begins to change the very fabric of production where some of the more time-consuming aspects of longer-form storytelling are dispensed with. We're at a moment where we're moving towards a future where game cinematics - in both games and promotional storytelling - will be interchangeable. So it's exciting as a studio to be part of that change.

Watch a compilation of Elastic's best work in the gaming space below.