Elastic Honored with a Multitude of Awards in 2020
Elastic's trophy shelves are filling up as the design company took home nearly two dozen awards in 2020.
01 - 08 2021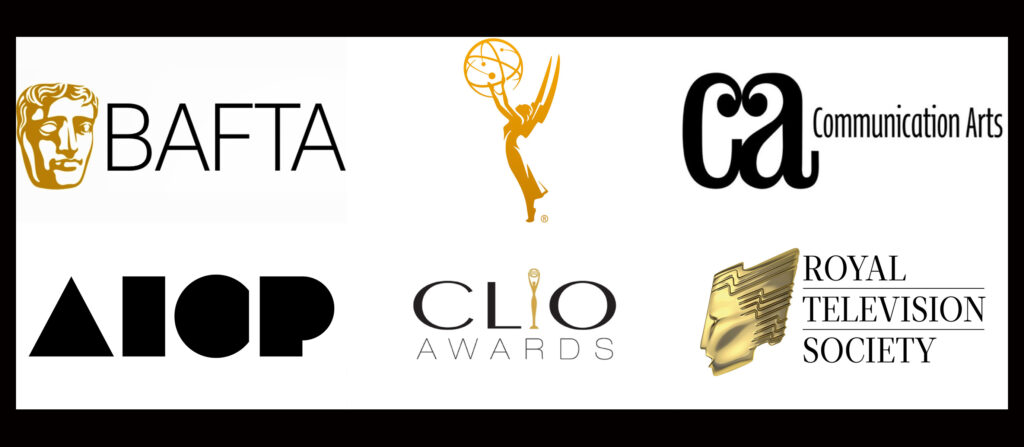 Without even including all of the nominations received (which saw four Emmy's), the skill and creativity that came through the (remote) doors at Elastic were honored with accolades both in the US and abroad.
"I'm really proud of the team, and I'm really proud of the work," said Luke Colson, Senior Executive Producer at Elastic. "2020 was tough as we acclimatized to life outside our studio space, but our creative output didn't suffer one bit. It's testament to the amazing people who make up Elastic, that 2020 was in fact, one of our most awarded years to date. Multiple Emmy nominations, BAFTA and RTS wins, lots of ADC, Communications Arts, Clio and Motion Awards… it's quite astonishing and I'm just delighted to be a part of such a wonderfully creative work family."
Check out the complete list of awards Elastic received in 2020!
AICP Post Best Typography & Animation – Watchmen (HBO)
ADC Bronze for Typography – Watchmen (HBO)
ADC Bronze for Main Title – The Morning Show (Apple TV+)
ADC Silver for Illustration – Velvet Buzzsaw (Netflix)
ADC Silver Main Title Sequence – Conversations with a Killer (Netflix)
ADC Silver Advertising – Craft in Video/Animation Single – Game of Thrones Season 8 Main Title (HBO)
ADC Merit in Advertising – His Dark Materials (HBO)
BAFTA for Main Title and Graphic Identity – His Dark Materials (HBO)
Communication Arts – Advertising Annual – Game of Thrones Season 8 Main Title (HBO)
Communication Arts – Design Annual – The Politician (Netflix)
Communication Arts – Design Annual – The Morning Show (Apple TV+)
Communication Arts – Design Annual – Watchmen (HBO)
Clio Entertainment Gold in Television Streaming: Consumer Products, Food/Beverage- Oreo x Game of Thrones
Clio Entertainment Gold in Television Streaming: Partnerships and Collaborations – Oreo x Game of Thrones
One Show Merit Main-On-End Title Sequence – Captain Marvel (Marvel)
Motiongrapher Gaming Title Sequence – Metro Exodus (Metro)
Motiongrapher Commercial Single Spot – Game of Thrones x Oreo (Oreo, HBO)
Motiongrapher TV/Streaming Title Sequence – Game of Thrones (HBO)
Promax Best Commercial Gaming Silver – The Chain (Microsoft XBox)
Promax Best Campaign Gaming Gold – The Chain (Microsoft XBox)
Royal Television Society – Title Design – His Dark Materials (HBO)