Behind the Making of Nike's "You Can't Stop Us" Campaign
VFX Supervisor Pat Murphy breaks down how the incredible one-of-a-kind campaign came together.
08 - 27 2021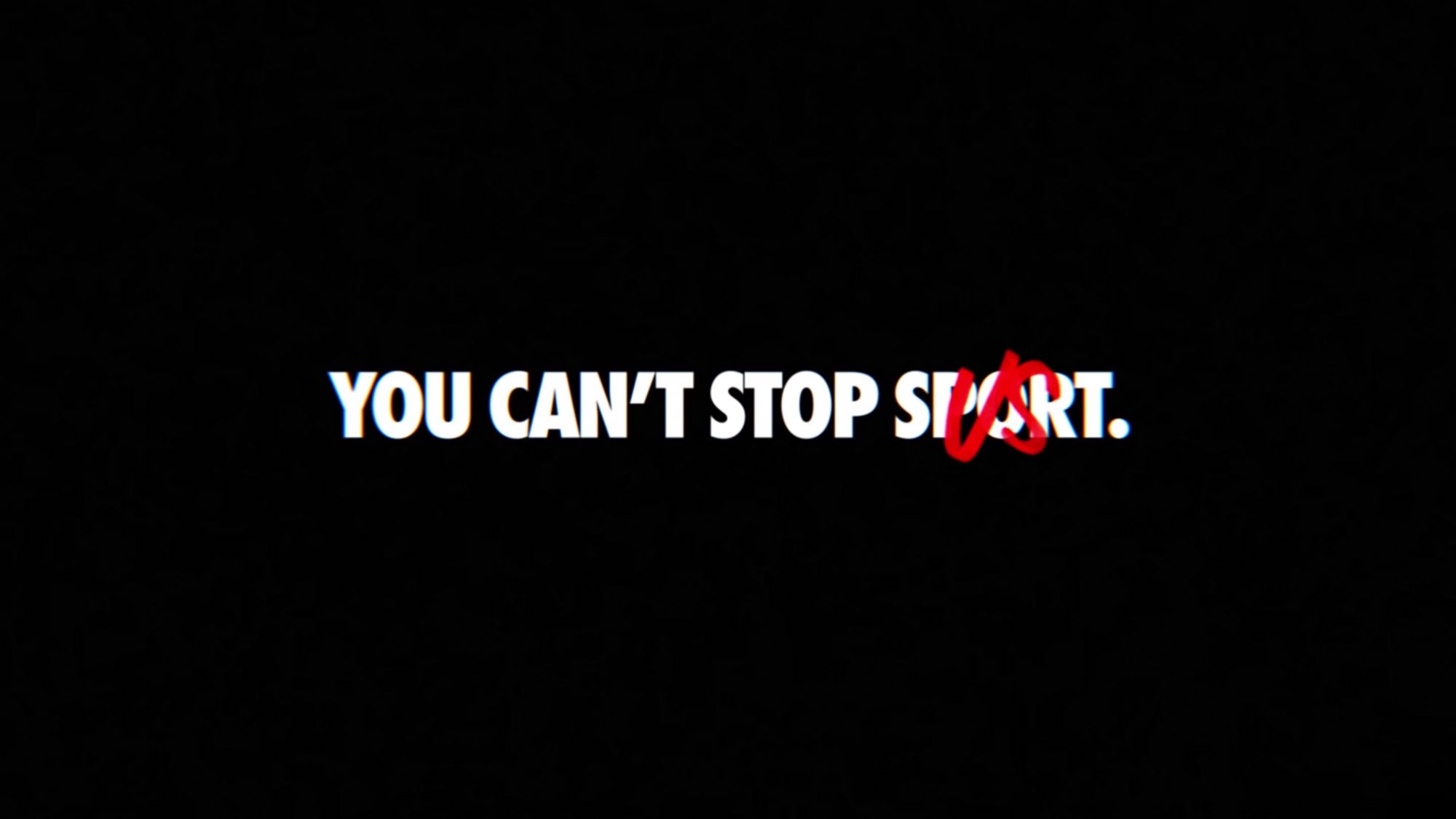 Since premiering last summer, Nike's You Can't Stop Us campaign has racked up a number of awards, including the Film Grand Prix at Cannes, the AICP award for Visual Effects, a Clio Sports Gold award, and many more.
Made in partnership with Wieden+Kennedy Portland, Joint Editorial, and Pulse Films, a52's VFX Supervisor Pat Murphy led an enormous, nine-month labor that included over 4,000 action sequences researched and over 1,040 hours of composting to create the final spot that pairs 36 athletes side-by-side, creatively relating the kinetic movements between sports.
The spot's galvanizing message, elicited by narration from Olympic Gold medalist Megan Rapinoe in parity with a52's seamless visuals, Wieden+Kennedy Portland, Joint Editorial, and Pulse Films, inspires hope and unity. Released amidst the social unrest and the pandemic's wrath on the summer of 2020, You Can't Stop Us was exactly what the world needed to see and hear. It was publicly received like a nourishing hug, but getting there required expert craftsmanship and a remarkable attention to detail that you have to see to believe. a52 put together a breakdown to illustrate some of the magic that went into creating the pairings. Check out the video below, including a behind the scenes breakdown by Pat Murphy.
The Hurdler Falls off the Skateboard - How It Happened
"It started with Joint Editorial and the Wieden & Kennedy creatives scouring through an enormous amount of footage, selecting specific moments that would convey the right message for the spot and clearly capture a sport. They would try to find complimentary shots that would suggest a similar action, and indulge us to dissect the footage, and explore the possibilities of a seamless blend, letting the action flow from one side of the screen to the other.
For this sequence in particular, legal couldn't clear all of the additional Hurdlers, so it became a process of removing a select group. All of the hurdles, floor and background, were completely replaced because the other athletes were falling and running in front of them. We had to remove all of their shadows and reconstruct a clean scene, then rotoscope our hero action and re-apply it to our clean plate. From here we were able to focus on our hero athletes, stabilizing their movements and creating seamless connections to the Skateboard girl.
It's an evolution. You start with a task that seems daunting and unachievable and then you put yourself in sort of a zen mindset and do one piece at a time, track it, stabilize it, and repaint it all by hand. It's a team effort. The CG guys are tracking everything; they're basically rebuilding the camera moves, and then the roto department is rotoscoping, isolating the hero athletes, applying mesh around the bodies and pushing them closer and closer to make the motions look clean. And then the compositor brings it all back together again. We also tried to source other footage of these scenes just to get elements and information that we could put back into the clip because it all needed to be repainted. We'd also try to keep the choreography connected beyond the people, so keep horizon lines consistent even though they weren't. Then the color department balanced both sides and softened the look so that the clips fit better together."
To revisit the full spot, check it out below.