a52 Helps Create Visual Language for Netflix's Amend
"The 14th amendment is cited in more litigation than any other amendment, from its ratification to today, its relevance has never wavered and yet, we barely know it exists."
02 - 15 2021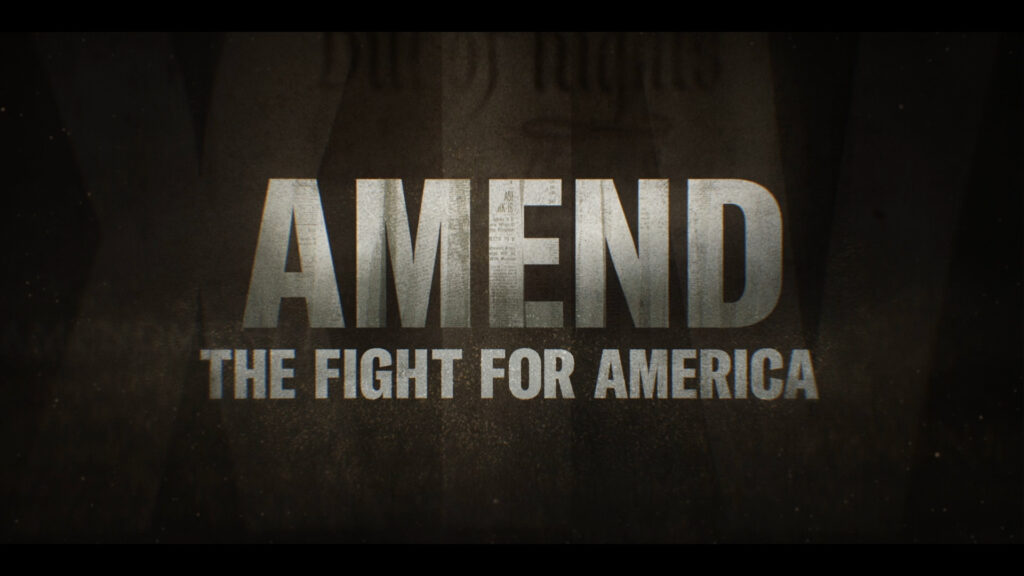 In Will Smith's introduction to Amend, the six-part docuseries MakeMake Entertainment produced in partnership with Smith's Overbrook Entertainment and Larry Wilmore's Wilmore Films, the 14th Amendment is established as the hallmark of American democracy and the foundational fabric that holds this nation together, and yet, its history has been pervaded by dissent and debate.
Passed in 1868, Article XIV of the Constitution promises the United States to be a society of liberty and equality for all. But, not all promises are upheld and Amend is not your average historical documentary.
Premiering February 17th on Netflix, Amend is a unique dance between performance theatre, a public trial, an animated film, and a history lesson. "It encapsulates every hot button conversation going on in the country right now," said Kent Kubena, Executive Vice President of MakeMake Entertainment, when describing the company's interest in the project. "A lot of people don't know what the 14th Amendment is, much less how much it has defined and continues to define America, how it's referenced, used and abused in our relationship towards citizenship and justice throughout our country's evolution."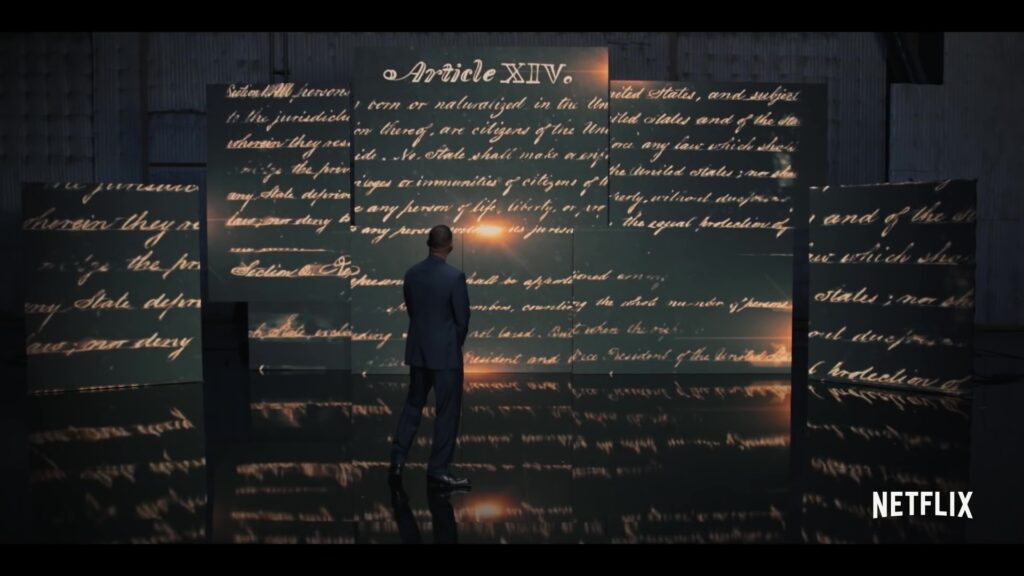 When Netflix first approached MakeMake in 2019 to collaborate on the introspective and far-reaching project, they had already shot raw interviews, but they needed help elevating the footage into a final product that would be both entertaining and informative. That's when we tapped into the creative talent within their ecosystem, drawing upon the talent at a52, Elastic, Primary, and Rock Paper Scissors.
"We put together a war room of producers, editors, designers, and VFX artists to accelerate and enhance what Netflix already had," Kent added. "Then we divided up the episodes and assigned each one to a different team. Each team dissected their episode and added in archival footage, high-end text and graphics, and animation. The last thing we did was reshoot all of Will's material on a set with massive image-filled screens that he could interact with."
Early on, it became evident that design, animation, and visual effects would be strategic tools to tie the historical and contemporary narratives together. Extending throughout the six episodes, a52 contributed around 500 VFX shots, and along with sister company elastic helped to create and streamline a visual language that would honor the identity of African heritage, while also looking current and fresh. Jennifer Sofio Hall, Managing Director at MakeMake said that "leveraging a52's eye for the design-heavy VFX helped make it feel very modern, even with so much historical footage."
https://www.youtube.com/watch?v=1h9gmJxvZU0
The creative collaboration that went into making Amend is a paradigm for the ethos and mission of MakeMake. All of the artists within the family of brands connect over a shared desire to direct their craft and skill sets towards a social impact. The collective aim is to inspire conversation, educate, and entertain, and Amend gets that right.