a52 Explores the Future of Digital Apartment Hunting
"We are always asked to come up with outside-the-box creative and arresting visuals, I think we succeeded on this one." -Andres Barrios, VFX Supervisor
05 - 21 2021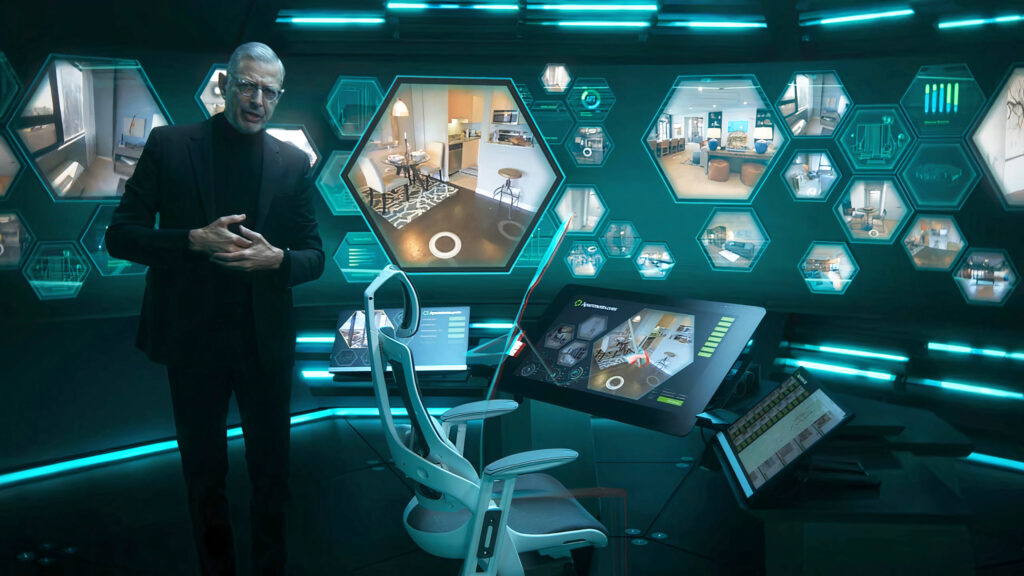 Apartment hunting can be one of the most mundane, earthly tasks adults are forced to handle, but not when a52 reimagines the process with outside-the-box creativity.
As part of the long-running campaign, the team at a52, led by VFX Supervisor Andres Barrios, have once again expanded the futuristic and slightly bizarre world that Apartments.com's wonderfully eccentric spokesman (played by Jeff Goldblum) lives in. "Our task was to plant all of this absurdity in a smartly designed, believable campaign, always trying our best to give the viewer something they have never seen before," Barrios described, referring to the inventive CG techniques and visual design a52 created to highlight the brand's new virtual touring capability. From the technical rendering of characters such as 2D Ted, "conceptualized with a super slick anaglyph approach on top of a CG character" to visualizing an extraterrestrial world where tentacled monsters roam free, a52 has once again gone to great lengths to show that apartment hunting is truly an out of this world experience at Apartments.com.
Watch two of the spots from the campaign below to see the space-aged, cinematic world constructed by a52 and the teams at Hungry Man Productions, RPA, Cut + Run, C03, and director Wayne McClammy.